Tom Williams takes you through the latest search engine optimisation news, including Google's announcement it will introduce a buy button to search results and Apple's accolade as world's most powerful brand
Google Confirms Buy Button
Google has finally confirmed that it will add a 'buy button' to search results, enabling purchases to be made from a retailer via a Google–hosted product page.
The search engine will reportedly roll out the function on a small number of searches to begin with, in a move that will see it take on online retailers such as Amazon and eBay.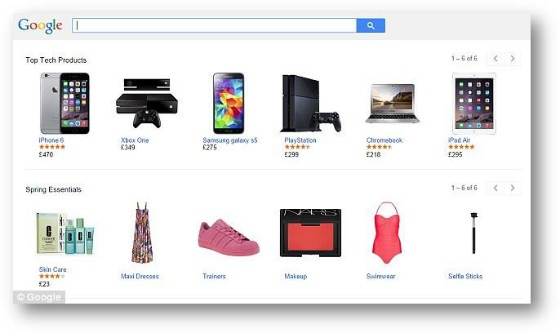 Talking at Re/Codes Code Conference last week, Google's chief business officer, Omid Kordestani, said the buy button was 'imminent' but refused to give an exact time frame. The move comes after Google reported an increase in 'near me' or 'where can I buy something' search queries.
Apple World's Most Powerful Brand
Apple has reclaimed its place as the most powerful brand in the world in the annual Brandz global brand power list, with a 67% increase in estimated brand value to $247 billion. The launch of the iPhone6 and Apple Watch helped catapult the brand back to the top of the list for 2015.
Google fell to second place in the Top 100 with a nine per cent increase in brand value, at $173.6 billion.
Meanwhile, Facebook was the biggest mover, seeing brand value almost double to $70 billion. This saw the social media brand jump from 21 to 12 on the list, driven by its acquisition of Instagram and WhatsApp.
iOS Mobile App Content Now Available in Google Search
Google announced on May 27 that it has begun offering App Indexing to iOS apps as well as Android for Google search results. From now on, users on both Android and iOS will be able to open mobile app content straight from Google Search.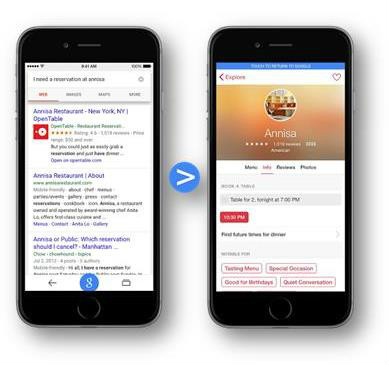 Eli Wald, product manager with Google, said that indexed links from an initial group of apps Google has been working with, will now appear on iOS in search results in both Google App and Chrome. Google will roll the technology out to more app developers in the near future.
Those wanting to get a head start on App Indexing for iOS should add deep linking support, ensure users can return to search results with one click and provide deep link annotations.
App Deep Linking Now on Goo.gl
Cross platform sharing has become even easier following the announcement last week that goo.gl short links function as a single link that can be used for all content, whether on an Android app, iOS app or website.
Using App Indexing for Android and iOS, you can navigate goo.gl URLs to send users straight to the right page in your app - if installed – or straight to your website.
You can also integrate the URL Shortener API in the app's share flow, enabling users to share links that automatically redirect to your native app cross-platform.
Google's Brillo Connects the Internet of Things
Google has announced its Brillo operating system will extend the Android platform to all internet connected devices to enable them to work with each other and your smartphone.
Brillo is designed to work on and connect with multiple low-power devices, such as a washing machine, to create a truly automated home.
Working with Brillo is Weave, which allows apps and devices to communicate between themselves both locally and through the cloud. Weave is integrated into the Google mobile platform, with support available to Android and iOS users.
More Search Engine Optimisation News and Advice
Read our recent SEO news roundup: Bing Follows Google's Lead With its Own Mobile-Friendly Algorithm
Download your free Technical SEO Best Practices guide and benefit from our 15 tips for building an SEO-compliant website