Tom Williams looks at the latest search engine optimisation news, including Google's Search Query Rating Guidelines, research into the value of featured snippets, AMP to launch in 2016 and Google issues further warnings on mobile redirects.
Google Releases Search Quality Rating Guidelines
Google has just released the full version of its Search Quality Rating Guidelines, a 160-page PDF document, aimed at helping Google Search Quality Raters understand how to rate the search results they are testing.
Mimi Underwood, senior program manager, Search Growth & Analysis, took to the blog to announce:
This is not the final version of our rater guidelines. The guidelines will continue to evolve as search, and how people use it, changes. We won't be updating the public document with every change, but we will try to publish big changes to the guidelines periodically.

We expect our phones and other devices to do a lot, and we want Google to continue giving users the answers they're looking for—fast!
Featured Snippets Produce Landing Page Gains
Search Engine Land has been conducting its own research into measuring the value of featured snippets. Ben Goodsell and Cheryl Jones tracked a particular key page on a client's site, which had been optimised for technical and on-page elements in February 2015.
The optimisations included improving on-page copy to make it longer and more in depth, adding images and including structured markup. Four months later, in June, the client saw a featured snippet start showing for one high-value keyword. A study showed that visibility from the featured snippet significantly improved the organic performance of this page, leading to a 516% increase in sessions:
Accelerated Mobile Pages Will Launch 2016
Google has confirmed that it plans to support fast-loading Accelerated Mobile Pages (AMP) within Google search in early 2016.
Google began testing how AMP pages work with the launch of a special version of Google Search in October 2015. It will launch publically early next year.
AMP is an open source initiative open to ad partners across the industry. So far, publishers, platforms such as Twitter, analytics tools and advertising networks have all pledged their support for the new project.
Google Warns Mobile Traffic Networks On Redirects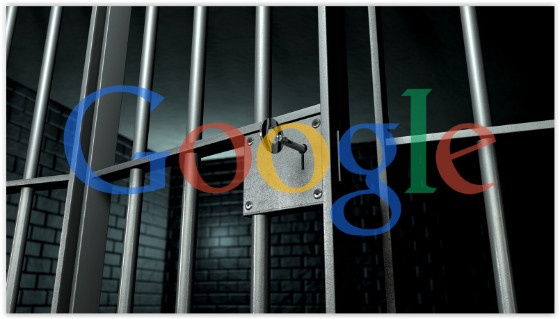 Google has announced it will take action against mobile affiliate traffic networks that bounce users from one site to the next.
Less than a month after Google warned webmasters against using sneaky mobile redirects, Google's Search Quality Senior Strategist, Andrey Lipattsev has confirmed that his team is working on detecting and taking action on networks bounding users between sites, harming mobile user experience.
Three Google Patents To Watch
Keeping up to date with Google's constant changes (around 500 per year) is a challenge. Pratik Dholakiya details three types of patents Google is filing for in 2016, and suggests this might be a good place to start focusing on, in order to understand Google's take on best practice, the future of SEO and how to implement changes for long-terms success.
The patents he suggests you focus on are:
Onsite and offsite search ranking results
Using structured data to reduce duplicate content
Rich content for quality answers
In summary, Dholakiya predicts that authority and rich content will continue to play a major role in search metrics in 2016.
Google: URL Takedown Requests Exceed 65 Million A Month
Google has announced that it is now receiving more than 65 million URL takedown requests a month. The search engine reported that the number of URL copyright removal requests it received in the week commencing 19 November 2015 was 15,659,212, averaging 2.2 million requests per day. This puts the rate of request at nearly double what it was at this time in 2014.
Google has also published its latest transparency report, including a breakdown of the top reporting organizations and copyright owners submitting URL removal requests and the top domains involved in the takedown requests.
More Search Engine Optimisation News and Advice
Read last week's SEO news roundup: Google Trials App-Only Content on Mobile Search
Correct mistakes and protect your budget. Download your free Technical SEO Best Practices eBook and learn how to build an SEO-compliant website.