Tom Williams brings you the latest search engine optimisation news, including Google's announcement it has stopped using DMOZ for snippets, comment on the emergence of voice search and voice command, SEO: The Movie ready to launch, and more.
No More DMOZ For Snippets For Google
Google took to its Webmasters Blog earlier this month to announce that it will no longer use the Open Directory Project (DMOZ) as a source of search results snippets.
DMOZ officially shut down on 17 March 2017. However, Google was still using its titles and descriptions data for search results snippets when it felt the DMOZ data was richer than that already available from the meta description or the site's own content.
Google had this to say to Webmasters and SEOs:
With DMOZ now closed, we've stopped using its listings for snippeting, so it's a lot more important that webmasters provide good meta descriptions, if adding more content to the page is not an option.
The move also means that webmasters no longer need to have the NOODP directive on their pages. As this directive told Google to opt out of using DMOZ it is no longer required.
Voice Search Is Coming Of Age

Voice search appears to be coming of age, according to Andreas Reiffen, who recapped on a recent session by Pete Campbell, founder and managing director of Kaizen, on voice search, delivered at SMX London in May.
Voice search has only been around since 2011, but already 27% of US Smartphone users now use voice search assistants at least once a week. Apparently this increase is due to a shift in focus from voice search to voice command.
New innovations are expected from Google's DeepMind machine learning technology, which is likely to be integrated into Google Home. Similarly, IBM's Watson is also expected to develop to be continually aware and constantly learning.
Further innovations are expected in the language used to command voice. At present, users need to employ a robotic, factual voice, but it is likely that, as AI evolves, the systems will become better at understanding natural language.
Read the full article at Search Engine Land.
Pete Campbell's full SMX presentation is available via Slideshare and can be viewed here.
SEO: The Movie - Coming To A Screen Near You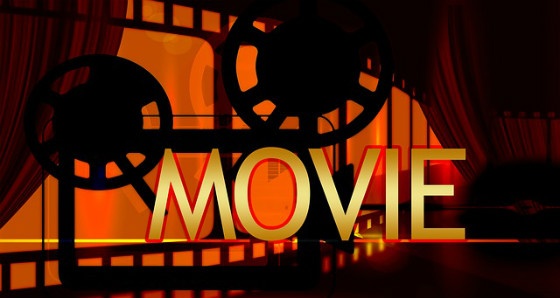 SEO: The Movie will be coming to a screen near you. Yes, it's true! John Lincoln, CEO of Ignite Visibility, has spent the past few months putting together a movie showing the highlights and timelines of SEO development.
The movie includes documentary-style interviews with industry influencers, including Rand Fishkin from Moz and Barry Schwartz from Search Engine Land.
SEO: The Movie will be released on 20 June 2017. Go to Search Engine Roundtable to watch the trailer.
Google Tests Tab User Interface On Local Panels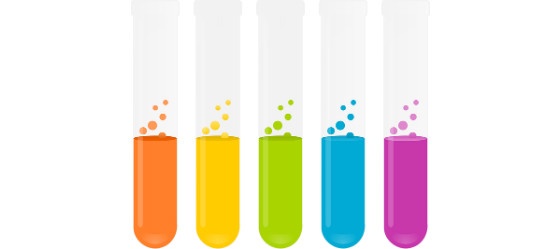 Search Engine Roundtable reported in May 2017 that Google was testing a tab user interface to toggle between a local panel's overview and reviews. A couple of weeks on and Barry Schwartz has reported that this now appears to be rolling out, although Google is yet to confirm this.
Go to the Search Engine Roundtable page to see an animated GIF showing the toggle action between the overview and review information.
Google Tests Changes To Hotel Search Results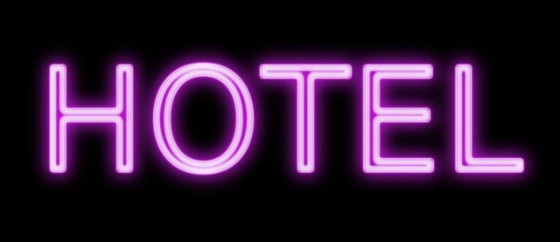 It appears that Google is again running tests on its hotel search results, Search Engine Roundtable has reported.
Sergey Alakov saw a test that included price labels in maps. The test also incorporates a price slider filter and a carousel listing of price labels.
The price slider ranges from $0 to $600 and will refresh results dynamically based on the price range selected.
See Search Engine Roundtable for a screen shot of a hotel search results test.
Whiteboard Friday – CSS And JavaScript Hidden Text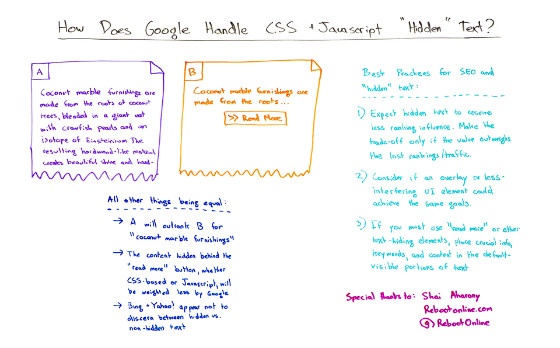 In last week's Whiteboard Friday Rand Fishkin explored how Google weighs text hidden from view using CSS and JavaScript.
He answered key questions such as, does Google treat text kept behind "read more" links with the same importance as non-hidden text? According to Fishkin the answer is 'no'. In his presentation, he offers some great SEO tips for dealing with hidden text.
Watch the presentation here.
More SEO News and Advice
Read last week's SEO News Roundup: Google Tests Personal Search Filter
Find out how our SEO management services can help you create a site filled with quality content and calls to action that generate leads and sales. Contact us today.