Tom Williams is back again with the latest search engine optimisation news…
Google's Mobile-Friendly Algorithm Won't Impact News Rankings, Will Take Up to a Week to Roll Out
More details have emerged concerning Google's upcoming mobile-friendly algorithm, after the firm held Google+ Hangouts with users to address unanswered questions.
In a Hangout on Wednesday, Google News community manager Stacie Chan revealed that the algorithm wouldn't impact News results – at least not for the time being. However, staff were "exploring" implementing the ranking factor for news stories.
A Hangout with members of Google's Webmasters team on Tuesday was even more enlightening. The most notable takeaways from this session were:
The algorithm would launch on 21 April as planned, but could take up to a week to roll out completely.
There is no spectrum of 'mobile-friendliness' – a page is either mobile-friendly, or mobile-unfriendly.
For more details, read Thursday's news post covering the revelations.
Millions of UK Safari Users Can Now Sue Google After Landmark Ruling
Google hasn't had the easiest time in Europe of late. The last thing it needs right now is millions of British citizens bringing lawsuits against it, right?
Believe it or not, the scenario is now possible, after a landmark ruling by the British Court of Appeal on Friday.
A pressure group called Safari Users Against Google's Secret Tracking brought their misgivings to High Court after claiming Google bypassed browser security settings to track their activities and deliver personalised ads.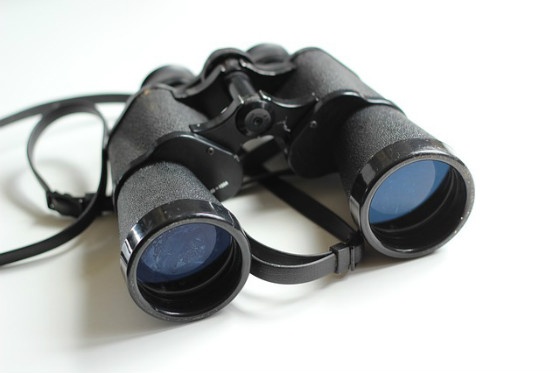 Now, three judges have dismissed Google's appeal. This leaves the door open to litigation from millions of Safari users, for whom Google's activities caused distress and embarrassment, the pressure group claims.
This isn't the first time Google has had to face legal action for its "clandestine" tracking activities. In August 2012, the United States Federal Trade Commission ordered the Internet giant to pay a $22.5 million civil penalty for misrepresenting its tracking practices to Safari users.
A Google spokesperson said: "We're disappointed with the court's decision and are considering our options."
(Source: The Daily Mail)
Is Google Using Artificial Intelligence to Handle Algorithm Updates?
Google may be using artificial intelligence (AI) technology to handle algorithm updates, allowing it to make sweeping algorithmic changes without informing users, suggests SEO Nate Dame.
Writing at Search Engine Land (SEL), Dame points to the dramatic reduction in announced updates in recent times as evidence for his claim – as well as Google's acquisition of AI companies like DNNresearch and DeepMind.
Dame's claims are intriguing to say the least. After all, Google has only announced one algorithm update this year – the mobile-friendly algorithm – and it makes sense for Google to publically discuss this update, as it tackles new concerns and requires wide-ranging changes from many webmasters.
The only other updates that have come to people's attention have been February's possibly-eCommerce-related-but-maybe-not update, and this month's possible Panda/Penguin update. Both were unannounced.
Do you agree with Dame's theory? Read the full article here.
Bing May Limit Certain Search Results to One Page
In what constitutes a fairly big shakeup to the established search engine format, Bing may drop multiple search results pages for certain queries.
As reported by Search Engine Roundtable, some long-tail search queries such as [specifications for black iphone 6 64gb] may now display only one page of results, along with a message reading:
We think these are the most relevant results for your search. We've omitted some lower-quality results.
Users are still able to click through to see all the so-called "lower-quality" results, if they so wish.
It's unclear whether this is simply a test, or if Bing has already rolled out this change in live search results.
Google Webmaster Tools Change of Address Tool Gets Subdomain Support
Webmasters can now tell Google that a subdomain to a new domain using the Webmaster Tools change of address tool, reports SEL.
Previously, site owners could only communicate to Google that a whole website had moved to a new domain.
The new feature wasn't announced by Google, which instead quietly updated the tool's documentation to include the reference to subdomains. This change was spotted by SEO Menashe Avramov, who posted a screenshot on Google+:
The change of address tool helps Google recognise that a site has migrated to a new domain, and thus index the new site and rank it accordingly in search results. SEOs can use the tool, along with 301 redirects, to carry out an effective site migration.
Google Continues its Colourful Makeover of Mobile Search Results
After rolling out colourful line separators in mobile search results, Google is continuing the makeover session by adding a splash of colour to mobile Knowledge Graph cards.
The new-look cards were brought to our attention by Alex Chitu at the Google Operating System blog, where he posted some examples:
Apparently, the colourful cards only appear for certain search results, and only when you're not signed out of Google. It also seems that the colours used are related to the images displayed in the cards.
The cards are obviously in testing phases, but based on the recent roll out of coloured line separators, we wouldn't be surprised to see these new cards in live search soon.
More SEO News and Insights
Read last week's SEO news update: Doorways, the FTC and an Unannounced Panda/Penguin Update?
Download The Ultimate Guide to Google's Mobile-Friendly Algorithm – learn how to make your website mobile-friendly, the Google way!