Tom Williams looks at the latest search engine optimisation news, including speculation that Google is making changes beyond the Panda 4.2 roll out, comScore's latest search engine rankings and Chrome enables multi-tasking with new split view.
Webmasters Query Google Update
Search Engine Land's Barry Schwartz questioned whether or not changes are being made to Google's ranking algorithm that are more than just the Panda 4.2 roll out. Webmasters have reported sudden drops or increases in ranking over the past couple of weeks.
Schwartz pointed to two different update cycles: 14-15 October and 20-21 October.
Yahoo Makes Gains on Google
comScore's September 2015 search engine rankings for the US showed a slight drop from Google and a gain from Yahoo over the past 12 months. A year ago, Google represented 67.3% of searches, while Yahoo was at 10%. In September 2015, this has changed to Google holding 64% and Yahoo up at 12.6%. According to Search Engine Land, these changes are likely the result of the Firefox default search deal with Yahoo.
However, despite the drop in PC searches, Google is now seeing more search queries than ever, with the addition of mobile search.
Google Adds to Music Knowledge
Song results from the Google Knowledge Graph may now show "Other recordings of this song" in the listing, enabling browsers to hear cover versions of the same song.
Search Engine Land ran an example, searching for [stairway to heaven], a song by Led Zeppelin. Under the original listing, Google shows "Other recordings of this song," including a listing from Heart from 1977: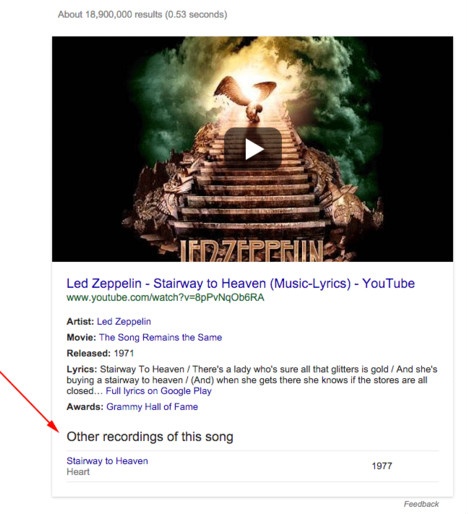 If you click on the other artist you can bring up that video, or if you click on the "Other recordings of the song" page you will be presented with a carousel of search results showing all known cover versions.
Chrome Update Makes Multitasking Easier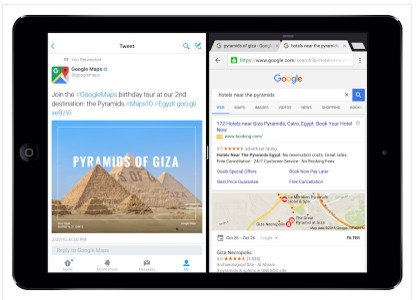 Google has announced changes to its latest version of Chrome that makes multitasking even easier. A new "Split View" for iPad (Air 2 or mini 4) will enable you to search and read-up on two different subjects at once.
Other upgrades include improvements to shopping, with Chrome's Autofill for desktop, Android and iOS now also able to store credit card information.
Google Gets Digital Library Go Ahead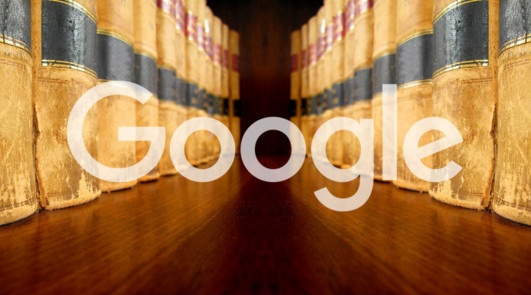 US Second Circuit Court of Appeals has ruled that Google's full-text book scanning is "fair use" and therefore protected from claims of copyright infringement, in a case that has been on-going for 10 years. The Authors Guild originally sued Google in 2005, and the case has been ongoing since then.
The ruling defines fair use as enabling copyright-protected material to be used without permission for teaching, research, news, commentary and criticism, but without excessively damaging "the market for the original by providing the public with a substitute for that original work."
The ruling means that Google can now complete its digital library – a project it started more than a decade ago.
Google And The Paranoid SEO Experts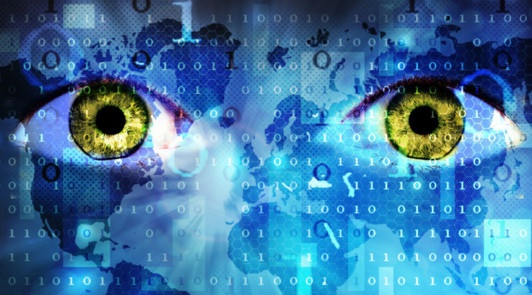 And finally, Search Engine Land attempted to get under the skin of the many Google conspiracy theories this week, in a blog post by Clay Cazier.
He attempted to shed some light on topics such as "Participation in AdWords improves organic rankings", "Google is de-prioritizing organic rankings" and "Google's ultimate goal is to promote their own content."
More Search Engine Optimisation News and Advice
Read last week's SEO news roundup: Google Changes Crawling Proposal
Learn how to ask your developer the right questions and put your site to the test right away with quick technical checks. Download your free Technical SEO Best Practices eBook and learn from the experts.