Tom Williams brings us all the latest search engine optimisation news, including a somewhat vague update on the imminent arrival of Penguin 4.0, news that Google is testing a refined 'People also search for' feature, and Google going gray.
Penguin 4.0 Getting Closer and Closer
The much-anticipated update to the Penguin algorithm could soon be with us, according to Search Engine Roundtable.
Google's John Mueller, talking in a Hangout to the SE Roundtable team, said:
We don't have a specific date on the update for the Penguin algorithm but in talking to the team, they feel they are getting closer and closer and I am hoping that is not all too far in the future.
Penguin 3.0 has been with us for more than 18 months now, while Penguin 4.0 has been happening 'any time soon' since early 2016. We'll keep you posted when we hear more.
Google Tests New 'People Also Search For' Feature
Google is testing a new look to its 'People also search for' feature on its mobile search interface.
The new look, which is streamlined and boxed out for clearer definition, scrolls left and right, like many other Google carousel features on mobile.
SEO Weather Tools Go Off, But Was It An Update?
According to Barry Schwartz at Search Engine Roundtable, the SEO Weather tools went off last week, which may or may not point to an algorithm update.
Schwartz reported that Mozcast went off on Friday, but while the weather gauge hit 90 degrees, a distinct lack of chatter within the SEO community leads him to think this is fluke rather than an algorithm update.
Here's the screenshot: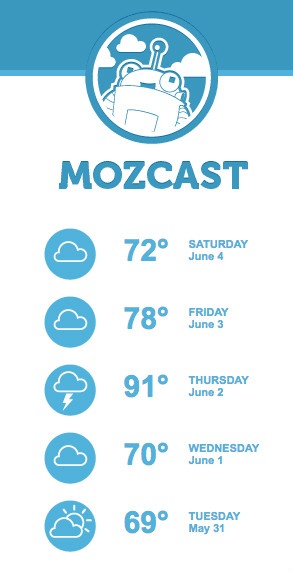 Did you notice any ranking anomalies last week? Let us know your thoughts.
Google Goes Gray
Google is testing a new look home page, according to Rubén Gómez from All Google Testing. He captured a shot of Google testing a gray background to its home page. Other changes include a larger and more spaced out search box. Here's a preview: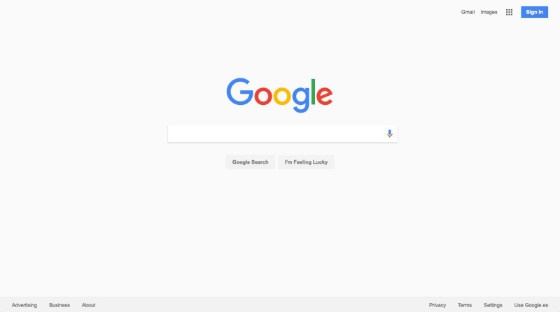 What do you think of the subtle changes? Let us know your thoughts.
New Navigation for Google Street View
Google is testing a new navigation on its Street View, which aims to provide a smoother user experience. Gone are the white arrows that you need to tap and tap again each time you want to move. Instead, a new blue line has been introduced, which shows you where you are able to move to on the image.
The new swiping style Street View enables users to zoon ahead by scrolling on the place they want to get to.
At present, this update is only being seen in the US, but we will keep you posted when/if it comes to the UK.
Whiteboard Friday – When Keywords Rank for the Wrong Page
Rand Fishkin tackled the subject of what to do when the wrong page ranks for your keyword(s) in last week's Whiteboard Friday. Take a look and hear Rand's recommendations on keyword targeting.
More Search Engine Optimisation News and Advice
Read last week's SEO News Roundup: Page Speed To Affect Mobile Rankings
Find out how our SEO Management services could help your business improve rankings and visibility.