Who won out from last week's mobile-friendly update? Is Google doing enough to fight piracy? Why has your Search Queries report disappeared from Webmaster Tools? Tom Williams has the answers…
Who Won Mobilegeddon? Wikimedia and Shazam, Apparently
It's been nearly a week since Google's mobile-friendly update began rolling out, and despite tepid beginnings, we're now seeing some indications of significant ranking fluctuations.
Searchmetrics examined data for dozens of US domains, analysing changes in rankings between desktop and mobile search. From this preliminary study, it has identified a "pattern of massive winners and losers", comparing their data with last week's stats.
So who's felt the full impact of mobilegeddon, and who's come out smiling?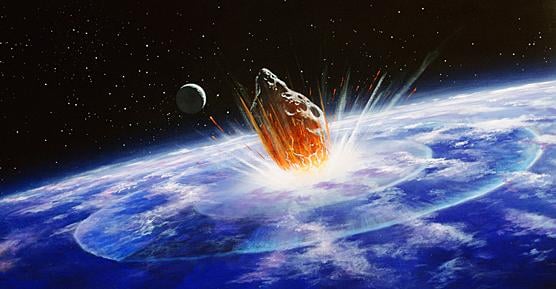 Big losers include social bookmarking site Reddit.com, whose mobile/desktop visibility ratio fell to -36%, and Walmartstores.com, with a ratio of -31%.
Other notable losers are Upworthy.com (-26%), Boxofficemojo.com (-64%), and Sidereel.com (-44%).
As for winners, Searchmetrics lists TvTropes.org (+23%), Wikimedia.org (+28%) and Shazam.com (103%), amongst many others.
We should point out that this data isn't entirely watertight, because Searchmetrics is analysing results on a domain level, while the mobile-friendly update runs on a page-by-page basis. Not to mention the fact that the update hasn't had much time to 'bed in' and yield a strong data set.
One thing's certain, though – when Google said on Friday that webmasters would see a "big change" this week, they certainly weren't joking.
You can see a pdf version of Searchmetrics' report here. The analytics company says it will keep us updated with further insights as data develops.
Google Notes 4.7% Rise in Mobile-Friendly Websites, But Many Big Brands Remain Desktop-Only
Google announced last week that the number of websites that meet its mobile-friendly criteria has risen by 4.7% since its mobile-friendly update was announced.
But according to research by Merkle and Somo, many well-known brands are still languishing in desktop-only limbo.
Merkle's study revealed that 46% of Fortune 500 companies, as well as a quarter of top retailers, still didn't meet mobile-friendly criteria – at least at the start of April.
Somo's research, meanwhile, identified brands like Nintendo, Ryanair and Versace as being mobile-unfriendly at the time of publication (April 15).
As we've seen, the mobile-friendly update is already having a significant effect on some sites, so it's make or break time for many of these big brands.
For more on this story, read our news post.
Case Study: Are Google and Bing Doing Enough to Fight Piracy?
Google launched its anti-piracy algorithm way back in October, along with a promise to step up its efforts to fight intellectual property thieves.
At the time, experts reported that many sites hosting pirated content had seen significant drops in visibility – with Searchmetrics reporting that some sites had plummeted by 98%, going by its own 'SEO Visibility' metric.
It's fair to say that since then, we've been distracted by other matters – most notably a little algorithm update that starts with 'M' and ends with 'obilegeddon'. So, six months on, how are Google – and Bing – doing in their fight against piracy?
A case study by Danny Sullivan at Search Engine Land sheds some light on the situation. Using Game of Thrones as a test case, he examined search results for several queries that he felt people seeking illegitimate streams or downloads might use.
The results? Most searches being largely piracy-free. However, [watch game of thrones] – a clear intention-led query – yielded prominent results with pirated content on both search engines.
It's clear that Microsoft and Google could be doing more to fight piracy, and Sullivan also places some of the blame on HBO for not doing enough to promote its own streaming services.
You can read the full study here.
Google Expands Tests of Webmaster Tools Search Analytics Report
As we reported back in February, Google is testing a new version of its Search Queries report. At the time, it was called the Search Impact report, but Google has since decided to call it the Search Analytics report instead.
Naming variations aside, the real news is that Google is now extending its tests to include more webmasters. The search giant is using a random selection process to select webmasters for participation in the programme.
The news came from Google's Zineb Ait Bahajji, who wrote on Google+:
We've made the new Search Analytics report available to a random sample of our users.

Some of you might notice that they now have access to it in their Google Webmaster Tools account, under Search Traffic in the left navigational menu. If you're among the new testers, I hope you'll enjoy using the report.
So if you've logged into Webmaster Tools and noticed that the Search Queries report had disappeared, don't worry – you're one of the chosen few who gets to try this new version.
Google Desktop Results Now Display Emojis. But is it an Accident?
Search Engine Land reported last week that Google is now displaying full-colour emoji characters in search results.
However, reporter Barry Schwartz believes the characters may not have been enabled on purpose by Google – unless they're planning a Bing-style emoji search. Instead, he believes the emojis may be appearing because browsers are getting better at displaying mobile characters.
Jennifer Slegg at The SEM Post, meanwhile, said that she believed spammers would jump on this 'feature' to make their search results stand out:
Many will try and make their sites stand out with stars and flames in the titles and descriptions, especially for highly competitive keyword phrases.
Emojis have appeared in Google's mobile results for some time, but this is the first time full-colour emojis have been spotted in Google's desktop search.
For the record, if I search for [emojipedia] on Google UK, I'm now seeing only boring, monochrome emojis. This is true of both Firefox and Chrome:
New Emojis for Bing's iPhone App! (Plus More Updates)
On the subject of emojis, Bing has updated its iPhone app with support for a wider set of search-ready emojis. Bing loves emojis.
Here's a search for 'Fire Ant', courtesy of Bing's blog:
Also new to this version is a 'Private Search Mode', which allows users to search without leaving a history trail behind.
The update also adds the ability to launch apps directly from search results, and implements the improvements to image search that Bing began rolling out earlier this month.
More Search Engine Optimisation News and Advice
Read last week's SEO news roundup: Is Bing Planning its Own Mobile-Friendly Algorithm?
Download your free guide to mobilegeddon – it's packed with 32 pages of expert advice to help you make your website mobile-friendly.