Tom Williams brings you the latest search engine optimisation news, including more ranking spikes as Google makes changes, Google testing removing AMP logo, the launch of Project Owl, and more.
SEOs Quiet Despite Ranking Changes
Did your site see massive spikes and volatility on 24 or 25 April? Many did, but Barry Schwartz at Search Engine Roundtable reports that the SEO community has remained calm, despite tools such as Mozcast and SERP Metrics showing big changes in search results rankings.
Barry Schwartz concluded that the lack of SEO chatter could point to changes to the Google UI rather than a larger algorithm update.
Is Google Dropping AMP Logo From Search?

It appears Google may be testing removing the AMP (accelerated mobile pages) logo from search results.
The logo, which first launched in green before being muted to a dull grey, no longer shows in the search results all of the time, according to Search Engine Roundtable. Examples have been seen of the AMP logo showing for one search query and not showing for another – despite both queries and the resulting URLs being the same.
Google Owl Takes On Fake News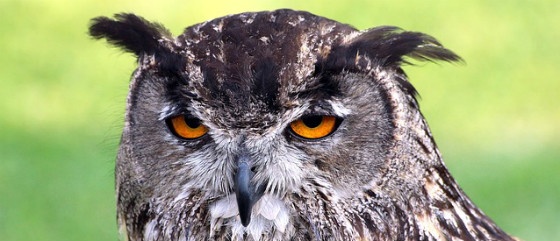 Last week, Google announced an algorithm update and procedure changes aimed at managing search results for fake news. The Project Owl update was launched on 25 April 2017 and aims to target fake news results, with a focus on what Google calls "offensive or clearly misleading content."
To summarise, Google has said it will:
Promote more authoritative content and demote low-quality content, specifically around queries that potentially can show offensive or misleading content.
Update its quality raters guidelines
Add feedback forms for autocomplete suggestions and featured snippets
Google: 15% Of All Searches Are Unique
At least 15% of all searches done on Google on a daily basis are unique and totally new, the search engine has confirmed. This figure has remained static since 2013, but has dropped from 20-25% of unique searches seen in 2007, Search Engine Land reported.
Google wrote:
There are trillions of searches on Google every year. In fact, 15% of searches we see every day are new — which means there's always more work for us to do to present people with the best answers to their queries from a wide variety of legitimate sources. While our search results will never be perfect, we're as committed as always to preserving your trust and to ensuring our products continue to be useful for everyone.
According to Google, this percentage of totally new queries is what makes managing search such a challenge.
More HTTPS Results Showing On Page One
The latest figures from Moz indicate that at least 50% of the page one search results in Google show HTTPS URLs. This figure is a huge jump from the 30% of HTTPS results showing on page one in July 2016, proving that more and more sites are actively switching over to the secure version of HTTP.
According to Pete Meyers from Moz, this figure could reach 70% by the end of 2017, as more sites increase their security.
RankRanger confirmed the Moz results, also putting HTTPS sites at 50% of Google page one results. See Search Engine Land for more.
Whiteboard Friday – How Pop-Ups Affect SEO
On Friday, 28 April 2017, Rand Fishkin took to the whiteboard to explain how pop-ups, overlays, modals and interstitials could affect your site's engagement rates. Watch the latest episode to hear Rand's reasons for why you should carefully consider how your overlays and modals work.
More SEO News and Advice
Read last week's SEO News Roundup: Google Algorithm Update
Find out how our SEO management services can help you create a site filled with quality content and calls to action that generate leads and sales. Contact us today.