Tom Williams looks at the latest search engine optimisation news, including the latest Webmaster Guidelines from Google, how to handle algorithm updates, and insights from the recent Search Engine Roundtable.
Google Rolls Out New Webmaster Guidelines
Google released its latest Webmaster Guidelines at the end of January. The update includes new guidelines of HTTPS, with Google pointing that websites should embrace the secure website in order to rank. Mobile SEO and accessibility also get new guidelines.
The new guidelines also include updates and revisions to existing guidelines, while some guidelines have been dropped altogether, including the use of dynamic pages.
Algorithm Updates – Be Proactive Not Reactive
Jim Yu looks at the recent Google algorithm updates and how they have shaped SEO strategies, with a view to predicting what changes we can expect in the future in his Search Engine Land post.
In summary, Yu underlines the need for SEO practitioners to focus on quality content and user experience in order to get ahead. He goes on to explain how a small drop in rank can have a massive impact on your site's traffic, revenue and conversion rate.
Footer Links Given Less Weight, Google Confirms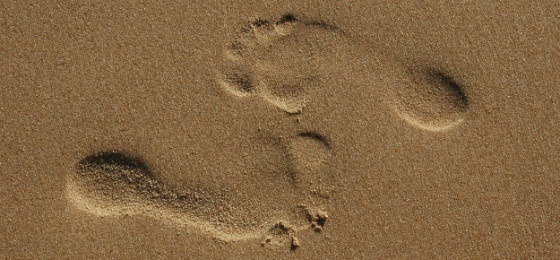 It may seem like an obvious one, but Google has confirmed that links in footers and sitewides carry less weight than main body content, the Search Engine Roundtable has discovered.
Zineb Ait, a webmaster trends analyst at Google, and John Mueller of Google, both give their interpretations of Google's weighting for footer, header and boilerplate links.
In general, a clear linking structure is recommended, although body copy links will hold more traction.
Linking Out Won't Make You Rank Better
In answer to another Search Engine Roundtable question last week, Google's John Mueller confirmed that external links are not a ranking signal.
Speaking in a Hangouts video, John Mueller said:
External links to other sites, so links from your site to other people's sites, isn't specifically a ranking factor. But it can bring value to your content and that in turn can be relevant for us in search.
Nofollow not Necessary for Related Blog Posts
Automatically generated content that shows links to related posts based on the category, tag or content of a blog post do not need a Nofollow, Google's John Mueller has confirmed.
Talking on the Search Engine Roundtable Hangout, Mueller said that such AGC would not be considered as spam. Here's what he said:
Essentially, what you are creating there is an internal linking structure between articles that are related on your site. And if you can do that automatically that is up to you.

The important part to us is that the primary content on these pages isn't automatically generated. That there is really something valuable on those pages...
Why Targeted Link Building is Still Important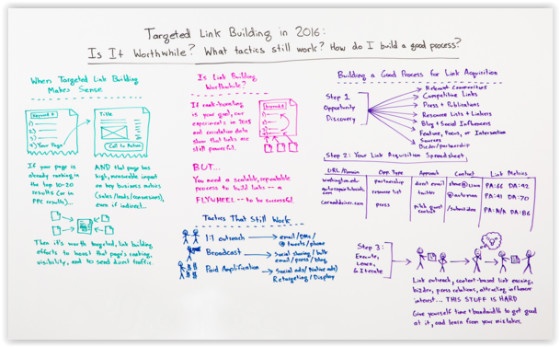 Rand Fishkin took to the whiteboard on Friday to discuss targeted link building and why it is still a valuable SEO component. Here's our key learnings:
Step 1: Reach out to relevant communities
Step 2: Build a link acquisition spreadsheet
Step 3: Execute, learn, and iterate
More Search Engine Optimisation News and Advice
Read last week's SEO news roundup: Another Google Core Algorithm Update
Learn how to build an SEO compliant website. Download your free Technical SEO Best Practices eBook today.