Tom Williams brings you the latest search engine optimisation news, including updates to Google's Quality Rater Guidelines, the new 'save' and bookmarking feature, plus how to write with markdown for better content and HTML.
New Update To Quality Rater Guidelines Revealed
Following updates made in March and May of this year, Google has released yet another change to its Quality Rater Guidelines.
Jennifer Slegg writes:
There are some notable changes, especially for those SEOs who work in international markets… particularly where there are non-English languages being searched… We also see a new conspiracy theory example, which seems to have been added to give more clarity to the raters.
This new version of the guidelines not only gives raters a clearer estimate of what Google classes as conspiracy theories and fake news, but it also shows us that Google is working behind the scenes on quality and spam in search results that aren't in the English language.
Hamburgers and Bookmarks in Google's Latest Feature
In an effort to allow its users to save their search results in one specific place, Google has introduced a "save" option which can be found under a brand new hamburger menu.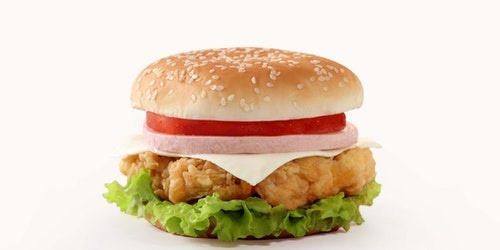 A Google spokesperson commented:
We've created a new tool so you can collect and keep track of things that interest you more easily. When you see the bookmark icon appear, you'll have the ability to save images, itineraries, and places you visit in Google Search on the mobile web. To access your inventory, just tap 'Saved' in the navigation drawer on any mobile search results page
This feature is ever-expanding, with Google constantly working to introduce new ways to save specific results, such as local place and image search saving. This is just a recent push to enhance user experiences to a new level.
Google Premieres Two Features From New Search Console
Following on from its new Search Console release, Google has given us a preview of two experimental features, both of which are part of an improved redesign to give better insights and sharing functionality.
The first feature is an Index Coverage report – this will provide users with tips on how to fix indexing issues, show the number of indexed pages and a sitemap submission flow, among other elements.
The second feature is an AMP fixing flow – this offers a report of the issues currently within a user's site. Users will be able to home in on underlying errors and verify their solutions, which will alert Google to re-crawl the site pages and update that specific report.
The team at Google hope these new features – including the others scheduled for rollout at later dates – will ultimately improve website performance for users, making the process of fixing errors and conducting analyses much smoother.
Thumbnail Badges Help Users Discover What They REALLY Want…
Google Search has introduced relevant badges on image thumbnails, to improve relatability and provide users with what they actually want when they conduct their searches.
At the moment, Google has badges for GIFs, videos, recipes and products.
Assaf Broitman from the Image Search team writes:
If you're publishing recipes, add Recipe markup on your page, for products, add Product markup, and for videos, add Video markup. Our algorithms will automatically badge GIFs, without the need of any markup. While we can't guarantee that badges will always be shown, adding the recommended structured data fields in addition to the required fields may increase the chance of adding a badge to your image search results
This helps provide more relevant content to users a lot faster, to improve experiences and send more qualified traffic to certain sites.
Whiteboard Friday – Writing With Markdown Makes For Improved HTML and Content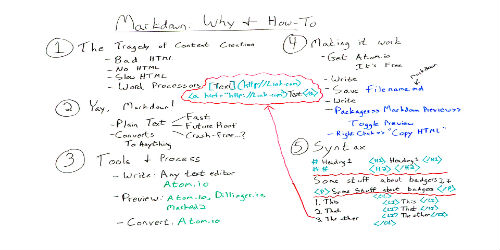 Portent, Inc.'s Ian Lurie took us on a journey through the 'Tragedy' of content creation in last week's Whiteboard Friday, in an effort to scrap the confusion surrounding poor HTML and bad coding in word processors.
Content creation is an art, and bad HTML can ruin it. Ian provided us with a proven writing solution, featuring how to write with Markup and text editors.
Watch the video now.
More SEO News and Advice
Read last week's SEO News Roundup: Farewell to Google Instant Search
Discover how our SEO Management Services can help you adapt to seasonal trends, lead the conversion journey and achieve targeted results. Contact us today.