Tom Williams looks at the latest search engine optimisation news, including a delay to the latest Penguin update, speculation over the Phantom III quality update and Google disables location search filter.
Penguin Update Delayed Until 2016
It was due any time soon, but Google has now announced that the next Penguin update will take place next year. It seems the penguins are too busy getting ready for Santa.
Search Engine Land reported that a Google spokesperson confirmed to them: "With the holidays upon us, it looks like the penguins won't march until next year."
For webmasters and SEO professionals hoping to see sites bounce back from a previous penalty, it seems Christmas is not the season for giving. For others, it's a case of wait and see what the New Year will bring. The next Penguin update will be a real-time one, meaning sites could see rankings change, quite literally, overnight.
Was Phantom 3 a Quality Update?
The SEO industry is a-buzz with talk of another "Quality Update" from Google, dubbed Phantom 3. ClickThrough Marketing reported on it on 3 December following unconfirmed reports on 19 November that there had been a Google search ranking update.
Google has said it has nothing to report, but those in the industry think otherwise. Search Engine Land's Barry Schwartz wrote: "My view, as a close watcher of these things, is that it probably isn't a Google Panda or Google Penguin update." Although he did go on to draw parallels between this update and the previous Quality Update issued in May 2015.
Google Disables Location Search Filter
Browsers can no longer filter search results by changing their location, after Google reportedly dropped the facility from search at the end of last month.
Location filter enabled browsers to see results as if they were in a particular location, rather than just for their physical search location.
Whether or not this was an intended change by Google, or the result of a bug, is unclear. What is certain is that web browsers are not happy about it, with complaints on social media and Google help forums.
Google Offers Saved Images in Search
US browsers can now save images from Google Search to their saved images collection to view later. The new feature, available across desktop and mobile, also enables those logged into their Google account to organise their saved images into collections. Users simply click on the image, then on the start icon, and select Save.
The new facility is yet to arrive in the UK.
Google Tests New Car Loan Calculator
Google is reportedly testing a new interactive loan calculator for car payments, less than a year after it launched its Google mortgage calculator.
The new feature, spotted by Dr. Pete Meyers and Kyle Sanders recently, is said to have many of the features of the mortgage calculator, which launched in February 2015.
Here is a picture from Moz:
Google Announces New Renewable Energy Deal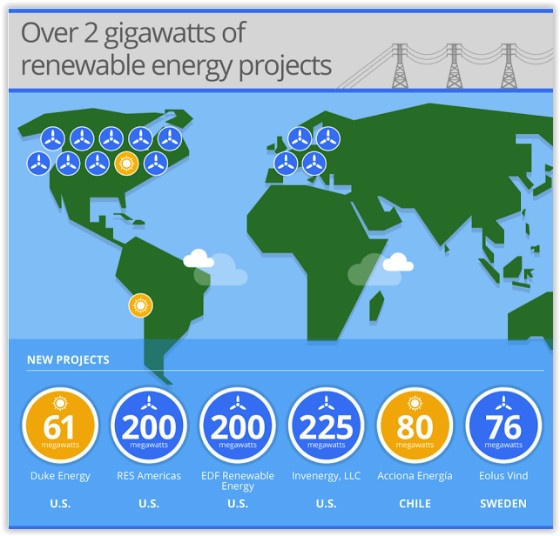 Google announced an 842MW renewable energy deal at the end of last week. Part of its plans to have the company powered 100% by clean energy. The new deal will see renewable energy powering its data centres via a number of wind and solar power projects around the world.
The deal nearly doubles the amount of renewable energy Google has purchased since rolling out the scheme, with its total now reaching 2 gigawatts.
More Search Engine Optimisation News and Advice
Read last week's SEO news roundup: Google Releases Rater Guildelines
Put your site to the test with our quick technical checks. Download your free Technical SEO Best Practices eBook today.