Tom Williams brings you the latest in search engine optimisation news, including Google Brain's announcement in Canada, why boilerplate content isn't toxic, and changes to Google's Possum update.
Picking Google's Brain – Using Click Data For Rankings
Last week at the Think Auto Google event, TRADER Corporation's National Director Mike Kilinksi made a discovery.
He tweeted:
@rustybrick Nick Frost, Head Google Brain Toronto/Canada just confirmed pogosticking part of Google Brain search algo, I have it on tape…
It looks as though Google has plans to educate its AI models to recognise when someone clicks, remains and returns to a specific page. This data will then be used to determine rankings.
Whether this change will affect live search or not is still unclear; at this point it could just be an attempt to build and maintain new models.
Strong Algorithm Chatter On 8th September
According to Barry Schwartz, the rumours and discussions about another Google Search algorithm update were strong on the morning of 8th September 2017.
Check out the feedback from SEOs and webmasters:
But today, my "human" traffic is up by a solid 30% from North America and Europe
---
I'm seeing an improvement today as well. Unfortunately, traffic is still down 20-25% from what it was before the big Google update in May, but it's at least better than it was all summer…
---
Further losses in traffic yesterday, now about -75%, and this morning is looking even worse, however I can't see why!
Did you see any fluctuations?
Why Boilerplate Content Isn't Toxic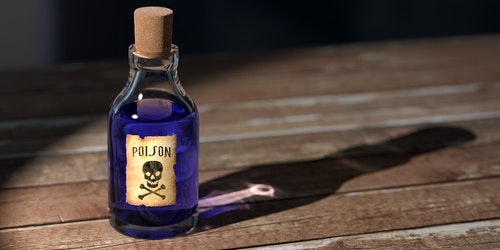 Is boilerplate content - the reams of legal disclaimers and navigation notes in the headers and footers of page content, harmful to a page's visibility? Find out what Google's John Mueller thinks.
A webmaster recently tweeted asking whether this content is toxic. Google's John Mueller replied with:
Usually no problem. Why "toxic"?
According to Barry Schwartz, webmasters should not be concerned about boilerplate content. The reason being it is managed and figured out by Google. Sites with high rankings have boilerplate content, so there's no reason to worry.
404s Using Google's Budget
According to a tweet from John Mueller on 9th September, Google's "crawl" budget is used when attempting to access 404/410 "Page Not Found" URLs.
This is due to having budget left over from when the initial crawl is done. Any pages that Google tries to load after the initial crawl will dip into the budget.
Here's John Mueller's tweet:
They use the normal crawl budget, but we tend not to refresh them so often since they don't "change" that much.
Google's Possum Gets An Update
Word on the street is Google's Possum has had an update – or in fact a 'down'date according to local search expert Joy Hawkins.
The local pack algorithm update (nicknamed Possum) was 'toned down' on 22nd August 2017, following negative impacts on local businesses.
Joy said:
While a lot of businesses hurt by this update are now seeing positive results, it doesn't completely help everyone that was filtered. This is going to make a lot of people very happy (and unfiltered).
Did you notice any changes in rankings?
The Power Of Links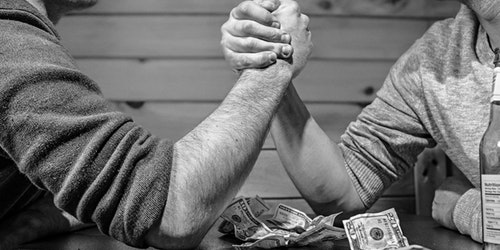 Stone Temple Consulting have conducted a new ranking study and reported how links are still highly important to ranking levels.
This study included using different models to determine why links continue to be important, by comparing them to the studies conducted from the two previous years.
To iterate the fact there are no "marked changes in the impact of links", these tests were conducted on the same 6,000 queries from each study.
See Stone Temple's insight page for more information regarding this study.
Whiteboard Friday – Optimising Ranking Opportunity With Link Equity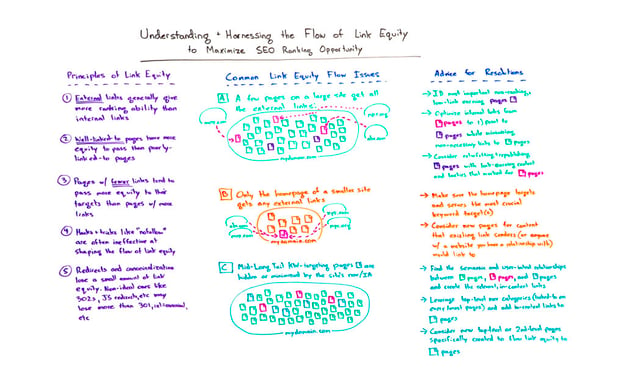 Last week, Rand Fishkin gave us a refresher course in the flow of link equity and how it can boost your rankings.
From outlining issues with your site to the exact principles of link equity, Rand goes through it all. Whether you need to revisit this information or improve on your knowledge, this episode of Whiteboard Friday has got you covered.
More SEO News and Advice
Read last week's SEO News Roundup: Search Console Open To Further Testers
Maximise your search engine marketing with improved rankings and industry-leading reporting tools. Learn more about how our SEO Management Services can help you optimise your strategies and lead generation. Contact us today.