Tom Williams brings you the latest in search engine optimisation news, including the possible return of Google Phantom, launch of a schema generator tool, a Google Maps test, and more.
Could We Be Seeing The Return Of The Phantom?
Google's Phantom may be making a return. The Phantom algorithm is aimed at improving user experience by assessing site quality and subsequently affects rankings. The Google Phantom looks out for:
Too many ads
Thin, low-quality content
Poor quality signals
Large amounts of 404 pages
Google has not officially confirmed that there has been an algorithm update. However, significant fluctuations in data appear to show signs that we may be seeing the return of the Phantom.
JSON-LD Schema Generator Tool Launched
Joe Hall has created and launched a JSON-LD Schema Generator tool. The tool is easy to use and designed for SEOs to create Schema markup code. Here is an image of the Schema Generator tool in action: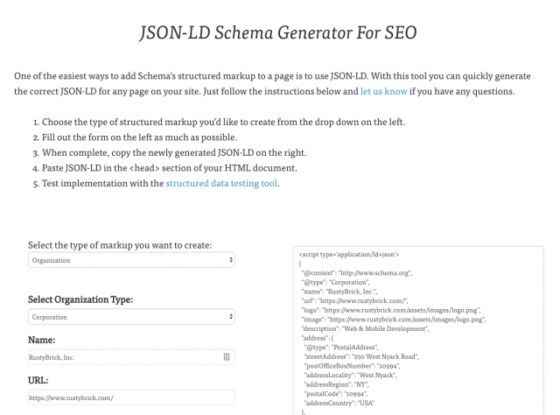 The tool supports local business, person, organisation, event, website, and product. Read Search Engine Round Table's article for more information on Joe Hall's new Schema markup tool.
Google May Count Pop-Ups As Primary Content
It has been announced that Google can mistake a pop-up on a website for the primary content, and ignore the actual content on a page. This will negatively affect SEO value significantly - if pop-up content is the only content crawled, sites will be branded low quality and thin. In a Google Hangout two weeks ago, Mihai Aperghis asked John Mueller:
"Is there a risk that Googlebot might give higher priority to the content on the pop-up instead of the content behind it?"
John replied with the answer:
"That can happen, yeah. That can definitely happen."
You can watch the full Google Hangout here.
Google Maps Tests Local Store Inventory Feature
A Google test offers a new tool for Google Maps that allows searchers to view a local store and check its inventory at the click of a button, directly from the map results. The new feature can be found in two different locations:
The Google search results knowledge panel
Google maps result listing
When you click on the 'view inventory' button, it presents you with a list of in-store items. For certain store pages, like Ikea, it gives you a list of categories, much like an e-Commerce site. You can then move from there to view individual items, along with a price, as well as the stores that stock the item.
Whiteboard Friday – How To Choose A Domain Name
More Search Engine Optimisation News and Advice
Read last week's SEO News Roundup: Google Removes 'Estimated Number of Results' From SERPs
Make sure your website is SEO friendly with a Technical SEO audit from our team of experts.