Tom Williams looks at the latest search engine optimisation news, including has Panda 4.2 been reversed? Google considers structured data for ranking algorithm and Android Pay launches in the US.
Has Panda 4.2 Taken a U-Turn?
Two months since its release, Google Panda 4.2 seems to be back-tracking, with Search Engine Land reporting that the update has been reversed or changed significantly.
Panda 4.2 was first rolled out on July 18, 2015. Google announced at its launch that the roll out would take time. However, by August 14, 2015, Search Engine Land's Barry Schwartz noticed that those sites that had seen improvements saw their gains wiped out overnight.
Here's a graph he shared on his own personal recovery on the Search Engine Roundtable:

The red vertical line is the Panda release date; the red horizontal line is pre-Panda 4.2 Google organic traffic. As you can see, the site saw some improvement post-Panda 4.2, but this had dropped away by August 14 – four weeks after launch.
Google Changes How it Shows Index Count Estimates
Google seems undecided on how best to calculate the way it estimates how many pages of a website are found in its search index.
Last month, Google told Search Engine Land it was changing the count to provide a more accurate estimation of how many pages it was indexing. This resulted in a significant drop in index count.
Now, it seems, the index count has reverted to its original numbers.
Google's John Mueller has admitted that the changes did occur but that a bug in the Index Report caused the first set of figures to report a bigger drop than had actually occurred.
So, no need to panic if your indexed page numbers dropped – it was just a glitch.
Google Says Structured Markup Could Impact PageRank in Time
Google's John Mueller has admitted that structured data, structured markup and rich snippets could eventually have an impact on page rank.
Talking to Search Engine Land, Mueller said that Google doesn't currently use structured data for ranking purposes, but that it may in future.
He said:
If we can recognize someone is looking for a car, we can say oh well, we have these pages that are marked up with structured data for a car, so probably they are pretty useful in that regard. We don't have to guess if this page is about a car.
He added:
So I think in the long run, it definitely makes sense to use structured data where you see that as being reasonable on the Web site. But I wouldn't assume that using structured data markup with make your site jump up in rankings automatically. So we try to distinguish between a site that is done technically well and a site that actually has good content.

Just because it is done technically well, it doesn't mean it is as relevant to the users as content that is not done as technically well.
Google Rolls Out Android Pay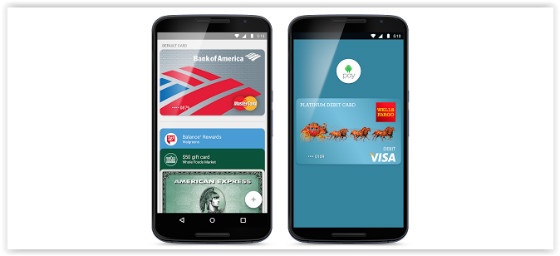 Google announced on September 10, 2015 that it was beginning to roll out Android Pay. Starting with the US, Android Pay will provide a simple and secure way for users to pay at more than one million locations.
Android Pay can also be used to store gift cards, loyalty cards and special offers, with more features, banks and store locations to be added soon.
The new feature works with all NFC-enabled Android devices running KitKat 4.4 or later. It already supports credit and debit cards from the four major payment networks: American Express, Discover, MasterCard and Visa.
Google has created Android Pay using tokenization, to ensure all personal and financial information is secure.
Later this year, Android Pay will enable users to make a mobile checkout on their favourite apps.
Yandex Penalises Link Sellers
Yandex, Russia's search engine, has penalised websites selling links to artificially inflate rankings in the search engine.
The link penalty, named AGS, set the Yandex TIC score (similar to Google's PageRank) to zero for sites found guilty of selling links.
Yandex admitted that a few big sites had been affected by the penalty, and that several hundred sites had been impacted overall.
Google Could Mass-Produce its Self-Driving Cars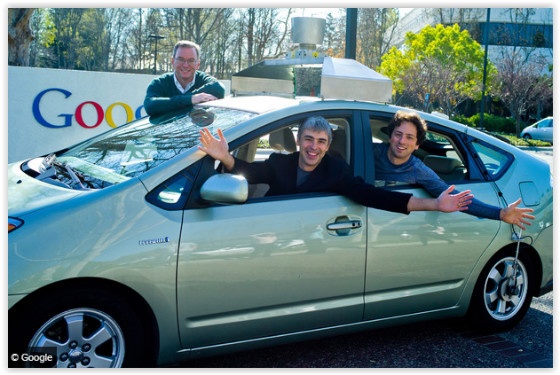 Google has revealed that it could move towards mass manufacturing of its autonomous vehicles, as its self-driving cars ventured outside of California for the first time last week, arriving in Austin, Texas.
Google's Sarah Hunter announced that Google is making a few hundred of the prototype vehicles to start, but did not rule out mass manufacturing in the future.
So far, Google has manufactured its vehicles in Detroit with engineering firm Rouch, but again that would change if the numbers required increased.
Google's self-driving cars are limited to 25mph and are programmed with highly-detailed maps within centimetre accuracy.
More Search Engine Optimisation News and Advice
Read last week's SEO news roundup: New Look for Google
Not sure what questions you should be asking your web developer? Download your free Technical SEO Best Practices eBook and learn from the experts.