Tom Williams brings you the latest in search engine optimisation news, including Google's warning on widget links, improvements to Search Console security reports, and signs that Penguin 4.0 may be on the way.
Penguin 4.0 Gets Closer (Maybe)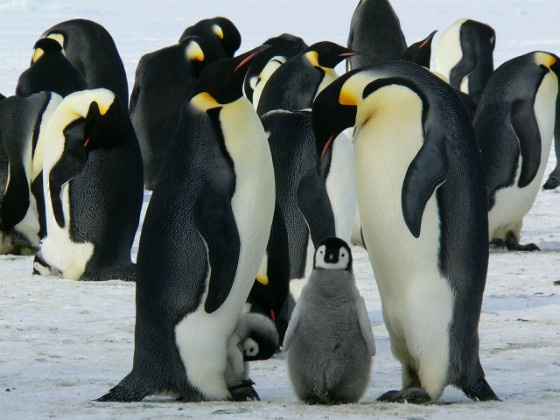 Another week, another Penguin story. As speculation around when the much-hyped algorithm update will roll out continues, Google's John Mueller has yet again raised hopes with his latest comment. Speaking in a Google Hangout on YouTube Live on 6 September, Mueller revealed that the search engine is currently "working on an announcement" in readiness for when Penguin goes live.
Writing in Search Engine Roundtable, Barry Schwartz suggested that the preparation of this announcement means that Penguin 4.0 may be on its way "fairly soon". Still, no official deadline has been revealed yet.
Friday Update Not Penguin, Possibly Local
John Mueller also took the opportunity this week to confirm that the update on Friday, 2 September was not related to the Penguin algorithm.
Neither Mueller nor Google has confirmed what the update was in relation to, although Mueller's comment this week appears to confirm that there was an update – a change from his position on 2 September, when no update had been confirmed.
Speculation around the Friday, 2 September update within the SEO industry suggests that this was a core search ranking update, followed by a smaller update related to local rankings. As Search Engine Land reported:
To be clear, it seems like there were two updates in the past twenty-four hours. The large update seems to be around core web search, which kicked off earlier this morning or late last night. The second update was likely around local rankings in Google.
Widget Warning for Webmasters

Google's Trust & Safety Search Team took to the Google Webmaster Central Blog this week to warn webmasters about the potentially harmful impact of using widget links.
Writing on the blog, Agnieszka Łata of the Trust & Safety Search Team and Eric Kuan, Google's Webmaster Relations Specialist, said:
Google has long taken a strong stance against links that manipulate a site's PageRank. Today we would like to reiterate our policy on the creation of keyword-rich, hidden or low-quality links embedded in widgets that are distributed across various sites.
The blog post goes on to remind webmasters that the Google webspam team can take manual actions against unnatural links, resulting in a manual penalty that will require the webmaster to take action before submitting a reconsideration request.
Łata and Kuan also advise webmasters to check widgets on their site for unnatural links and to resolve these by "Add[ing] a rel="nofollow" attribute on those unnatural links or remove the links entirely from the widget."
Google Enhances Security Issues Report
The Search Issues report within Google Search Console has been updated to give more detailed information to webmasters.
Within the updated report, security issues will be divided into six core categories, including malware, deceptive pages, harmful downloads and uncommon downloads.
The more detailed information includes specific identification and explanation of the issues reported, as well as advice on how to fix them. Alongside the updated report information, Search Console will continue to send webmasters notifications when a security issue has been identified.
According to the Google Security Blog, the latest update is part of Google's goal to "help webmasters provide a safe and secure browsing experience for their users."
Local Knowledge Panel to Feature More Reviews
Brands are to get another opportunity to showcase their reviews within SERPs, thanks to Google's latest update to the Knowledge Panel. Google Product Manager, Ronnie Flacon, announced on 7 September that the local Knowledge Panel will now be able to feature reviews from across the web.
Reviews from up to three different websites can appear within the local Knowledge Panel when users make searches relating to restaurants, shops, parks and other leisure attractions.
Review content will be eligible to appear if it originates from sites that publish "editorial critic reviews, best-of places lists, or aggregates user ratings". Review sites will also need to meet specific criteria and enable review snippets, in order for their content to appear within the Knowledge Panel.
More Search Engine Optimisation News and Advice
Read last week's SEO news roundup: Google Plans to Penalise Sites with Intrusive Interstitials
Looking for support with your SEO strategy? We provide SEO management services to leading B2B and B2C across the UK, delivering rankings and results.