Another dose of search engine optimisation news from digital executive Tom Williams. This week, there's more Google-on-mobile news, a brand-new multi-lingual Googlebot, more trouble for Google in Europe, and an interesting investment by Microsoft…
Mobile Sites Blocking Googlebot Will Lose Meta Descriptions in Mobile Search
Google is displaying a message in mobile SERPs underneath mobile sites that block Googlebot, announced an employee last Tuesday.
The message appears in place of the linked page's meta description, warning users that it can't provide a description because the site's robots.txt file prevents it.
You may recognise these messages from desktop search – Google introduced them to desktop in August 2012.
Zineb Ait Bahajji, who made the announcement on Google+, wrote:
Make sure Googlebot for smartphones can access and see your content properly. You can use the Fetch and Render as Google feature in Webmaster Tools, with the 'Mobile: smartphone' option selected, to double-check that Googlebot for smartphones is not blocked."
Bahajji also asks webmasters to ensure that key resources like JavaScript and CSS files are not blocked – it appears the message will be displayed if Googlebot can't access these critical files, as well as when Googlebot is blocked directly.
Google has been pushing webmasters to get their mobile sites in gear. It first raised the issue of blocked CSS and JavaScript files in October last year, when Pierre Far wrote:
Disallowing crawling of JavaScript or CSS files in your site's robots.txt directly harms how well our algorithms render and index your content."
Googlebot Can Now Crawl Locale-Adaptive Webpages
Google can now crawl locale-adaptive webpages, the company announced Wednesday.
Locale-adaptive pages change the content they serve to users based on their perceived location. For example, they may present different languages from the same URL – or locale-specific contact information and prices.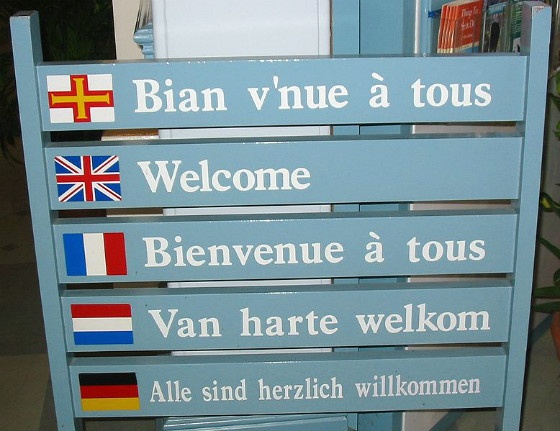 They work by checking users' IP addresses or language settings to determine their most likely location.
Previously, Google's crawlers would only handle the version of the page delivered to US users.
In its blog post introducing the feature, the company wrote: "You may notice changes in how we crawl and show your site in Google search results without you altering your CMS or server settings."
The post goes on to recommend that webmasters continue to use 'rel=alternative hreflang annotations' for each locale to be served.
Google Must Alter Privacy Policy by June, Says UK Data Watchdog
Google has until June 30 to clarify its privacy policy, after the UK Information Commissioner's Office (ICO) found that the search giant was "too vague when describing how it uses personal data gathered from its web services and products".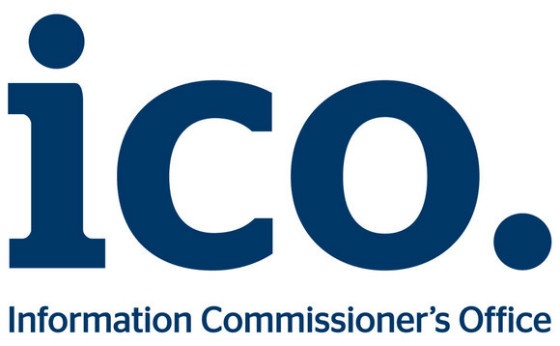 Google has agreed to the changes following an investigation by ICO, triggered by Google's controversial decision to 'simplify' its privacy policy by combining 70 documents into one.
Similar investigations are underway across Europe.
According to the BBC, Google must "ensure that its privacy policy is more accessible and redesign its account settings feature to allow users to find its controls more easily".
The company must also:
Provide "unambiguous and comprehensive information regarding data processing".
Provide information about who can collect 'anonymous identifiers', and how they are used.
Ensure that non-signed-in users are better informed on how their data is processed.
In a statement, Google said:
We're pleased that the ICO has decided to close its investigation. We have agreed improvements to our privacy policy and will continue to work constructively with the Commissioner and his team in the future."
Steve Eckersley, head of enforcement at ICO, said that it was important for companies to understand the impact of their actions and to comply with data protection law, though he admitted "this case hasn't resulted in substantial damage and distress to consumers".
Microsoft Invests in Cyanogen, the Firm That Wants to 'Take Android Away from Google'
Microsoft has invested $70 million in a company that believes its "going to take Android away from Google", according to The Wall Street Journal.
Cyanogen develops alternative versions of the Android mobile operating system (OS), removing features that force manufacturers to favour Google products.
Google's Android was originally intended as an open-source OS, but device manufacturers must abide by strict terms in order to use it, such as making Google Search the default search engine.
It makes sense for Microsoft, which controls only three per cent of the mobile OS market, to invest in a company working to 'un-Google' the hugely popular Android platform.
And it seems Microsoft is not alone. Thanks to investments from other like-minded parties, Microsoft's $70 million will make it only a "minority investor", according to one of The Wall Street Journal's un-named sources.
Google Needs Testers for New Search Queries Report Alpha
Google is working on a 'neat' new version of its Webmaster Tools Search Queries Report, and needs testers to provide feedback on an upcoming alpha release.
The Google Webmaster team wrote in a Google+ post:
If you regularly use search query information from Webmaster Tools, we're working on something new for you! We're looking for testers of an early update to the search query feature. If you'd like to try it out, and give us feedback along the way, feel free to [sign up].
You can put your name down as a tester here.
More SEO News and Views
Read last week's SEO news roundup: Google Edges Towards New Algorithm, Predicts Disappearance of Internet
Download your free technical SEO guide and discover 15 best-practice tips for solid on-site SEO.