Are you a retailer who sells both online and on the High Street? Read on to discover our best practice tips to help you maximise impressions, conversion and sales – both online and in store.
Do you feel like you are getting the most from your omni-channel marketing activities? Do you know which channels your customers use, where to put your budget to give the greatest return, and what drives a customer to choose between shopping online and buying in-store?
To get the best results from your omni-channel marketing you need to be strategic and targeted. Read on to discover our six top tips for developing a comprehensive omni-channel marketing strategy.
1. Pick the Right Channels for your Customer Base
Most e-commerce retailers have a paid search presence through Google AdWords (text ads) as well as product listing ads (PLAs) in Google Shopping, but have you thought about extending your reach with other marketing channels?
Drive local business with local inventory ads. Integrated with shopping ads, these are designed to show products available in shops nearby, driving in-store sales.
Don't forget to look beyond Google. Bing is increasing its reach constantly, and we now recommend that e-commerce retailers place at least 10% of their budget into advertising on Bing.
Take advantage of remarketing opportunities once your marketing plans are underway. These can reap huge rewards, as you tempt back previous customers or convert those who were browsing but didn't convert on their first visit to your site.
Don't forget social. Social media advertising revenue reached more than US$ 8 billion (£5.5 billion) in 2015, showing just how valuable this marketing medium has become. Social advertising channels will help you reach customers based on their interests, activities, skills, demographics and a whole host of other defined criteria.
2. Forecast and Budget, then Forecast and Budget Again
For any e-commerce omni-channel retailer, online marketing is all about achieving a healthy return on advertising spend (ROAS). You need to know where to put your budget to give you the greatest return.
The only way to truly understand this is to look back over your paid search and sales data. When do you see natural peaks in business? What are your annual low seasons? When do you plan to have promotions and sales?
Once you have collated the data try and map out a 12-month forecast. Work out how much of your budget needs to be allocated to AdWords text ads and shopping, remarketing, Bing and social campaigns.
On top of this, you may need to consider budget for other areas such as offline marketing activities that coincide with your annual peaks and troughs. For example, does your marketing budget also need to stretch to in-store discount cards during the summer to boost sales? And does this mean pushing more into your paid search spend to get the most out of the seasonal campaign?
Budgeting and forecasting can be complex as there are many layers. In an ideal world you would work to uncapped budgets, so long as your paid search campaigns are achieving your ROAS. However, for most this is not possible – there is always a budget to work within.
Remember, forecasting is always, at best, an educated guess. You need to keep tracking data and building out your forecast as time goes on.
3. Maximise Cross-Device Opportunities
Do you optimise positively on your mobile bid modifiers? If not, you could be missing out, not only on online orders but also in terms of in-store sales.
More and more people are reaching for their smartphone to research products, and while conversion still typically takes place on a laptop/desktop or in store, mobile is still a vital part of the customer journey to purchase.
AdWords now shows cross-device conversions so make sure you take a look at the data. By analysing this data we have seen clients improve their ROI by more than 10%. Once in possession of this data you can model this back into your campaigns, as part of your mobile bid modifier decision-making process. Still not convinced by mobile? Run a cross-device test to compare an aggressive mobile strategy versus a traditional strategy where mobile sees little or no traffic.
Find out more on this by reading our blog Mobile Vs Desktop – PPC Cross-Device Testing.
4. Use Your e-Commerce Site to Drive In-Store Revenue
Remember, your online customers are often also your in-store customers. People use the web to research products, with many still wanting the in-store shopping experience.
Take a look at the overall effectiveness of your site and the value it holds for in-store conversions. Is your e-commerce strategy working in unison with other marketing channels to get people into store?
Do you have a full understanding of all variants that will drive customers online and subsequently into store? Look closely at your offering. For example, do you have a reserve and collect strategy? This can be a big driver of in-store conversion. Similarly, are you using local inventory ads to show potential customers what products are available in store?
Consider tracking your users' site flow, from product pages to local branch pages, and look at adding in a value for this. Use reports within Google Analytics and set a metric to those users who browse a number of product pages and exit on a store locator or local branch page. With this metric you know that there is a value to the site as a research tool.
5. Define a Strong Local Online Presence
If you operate across multiple locations you may want to adopt a local PPC and SEO tactics to drive in-store conversions.
Consider search optimised local branch pages to help your customers find your nearest branch. These can also be used as PPC landing pages to complement a local advertising strategy.
Build out your Google+ profiles for local business units too. Maximise this, making sure you have NAP (name, address, phone number) consistency across all pages. Include store opening times and contact details, including telephone numbers.
6. Implement a Call Tracking Solution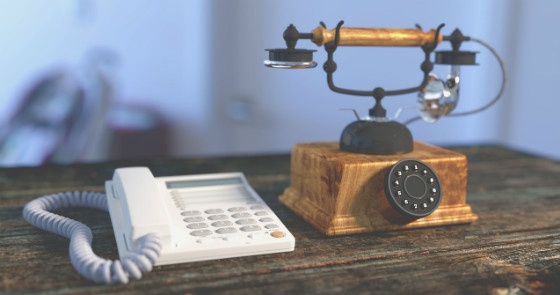 Are you tracking calls? The value of paid search to drive calls can go unnoticed. This can be detrimental to a campaign's performance. At a very basic level, brands should be considering Google's call tracking. This will help you understand where your telephone calls are generated, which in turn can help you to optimise the customer journey.
Call tracking can show you how visitors find your website, the keywords they use to get there, and the pages they visit before making their call.
Consider if your potential customer would rather talk to someone on the phone before they buy. If you don't have onsite call tracking then the value of the paid search click is lost as it looks like there has been no conversion. Accurate tracking is essential to understanding the impact your paid search activity has on your overall marketing strategy, helping you to understand how much budget should be invested into this area in the future to maximise its potential.
These six top tips should help you maximise your omni-channel marketing strategy. However, remember that the online market place is constantly evolving. Keep reviewing and updating your strategy. Keep considering how your customer wants to find and purchase their products. And keep optimising your site to improve the customer journey.
Want to maximise the results of your paid search campaigns, but not sure where to start? Discover how our PPC Management services could help your business. Contact the team today to find out more.