Lisa Coghlan outlines the latest social media marketing news, including a partnership between social media and news organisations to improve news gathering and distribution, the latest conversion tracking in LinkedIn, and updates to Twitter and Facebook Messenger.
Facebook and Twitter Join Forces To Improve News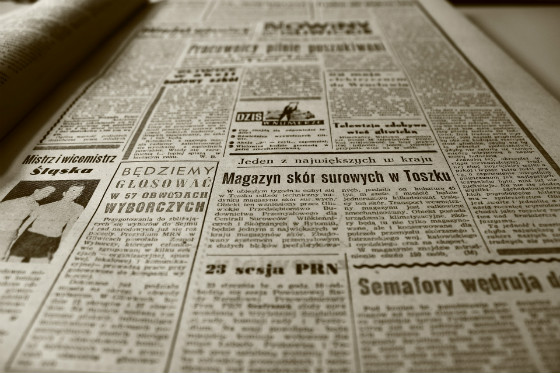 Facebook and Twitter have joined forces with a number of news organisations in order to make it easier to tackle fake news, and improve news distribution on social media.
The coalition of more than 20 news organisations has been dubbed First Draft, and is being backed by Google. The partnership was established in order to help news organisations and tech companies work together to deliver credible news, and to better monitor and avoid delivering fake news stories to users.
Facebook's journalism partnerships manager, Áine Kerr stated:
"The network will help Facebook showcase the products, tools and services we have built for journalists but also ensure we are constantly learning about how to improve them based on feedback from newsrooms. We want to ensure we are building opportunities to learn from the industry and to ensure we continually hear their questions and feedback."
The members of the new partner network (some of which include Channel 4 News, BuzzFeed News, The Telegraph, and The New York Times) will be developing guidelines on verifying news stories across a number of channels.
LinkedIn Adds Conversion Tracking For Text Ads
LinkedIn has announced its new conversion tracker, helping marketers to gain better insight into whether or not their campaigns on LinkedIn are performing effectively.
Within LinkedIn Campaign Manager, advertisers are now able to track leads, sign-ups, downloads and purchases that are a direct result of their text ad campaigns or sponsored content. The audience data can also be segmented by industry job, company size, and level of tenure.
With this new tool, marketers will have much better insight when it comes to high quality leads. With Campaign Manager, website conversions, ROI, and CPCs will be readily available. The ability to track segmented audiences will also mean a more efficient method of analysing and driving conversions.
LinkedIn's product manager said:
Another benefit of conversion tracking that our pilot customers are talking about is the convenience of accessing all of their key performance metrics in a single Campaign Manager dashboard.
The new conversion tracker will be available to all users of LinkedIn Campaign Manager, but is currently limited to sponsored content and text ads.
Twitter Announces Notifications For Live Videos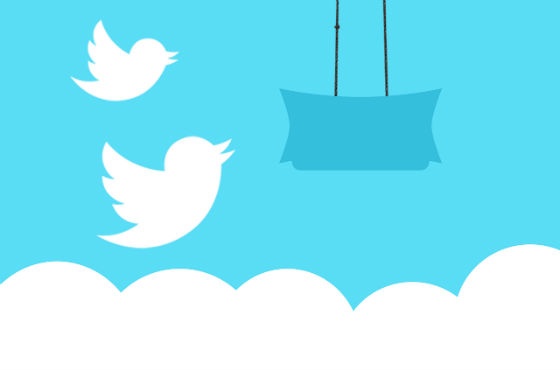 Twitter has introduced notifications informing users of Periscope live videos being broadcast by accounts that they follow.
Twitter officially announced the update on 12 September 2016, and the update is now available across iOS and Android.
Twitter stated that the new notification button is on the top, right-hand side of profiles. This can be used to subscribe to notifications from the account with the following options available:
All tweets
Only tweets with live video
None
Users who choose to receive the notifications will receive them in the Twitter app or via push notifications. This will then bring them directly to the tweet and live video.
Facebook Messenger Introduces Buy Button
Facebook Messenger has introduced a buy button, making it easier for marketers to increase sales. This update means that users can buy directly from Messenger, and brands will now have the ability to direct users from their Facebook ads to Messenger bots.
Prior to this update, if you wanted to purchase a product within Messenger, the click would redirect you to a checkout page as well as shipping information. This process appeared unnecessary, as most users already have their payment details, such as their address, attached to their profile.
Now users will be able to almost immediately buy from messenger bots, as they will not have to input their payment information again. It will instead be taken from their profile details.
Ad Links & Product Images
Alongside the new buy button, Facebook has introduced other tools to help increase sales via Messenger. Marketers are now able to link from their Facebook ads to their Messenger bots. This allows advertisers to promote a sale or discount that is only available via Messenger, meaning that ad messages can be displayed as soon as the user enters Messenger, as well as when they open a new conversation thread.
Product images have also been improved in Messenger, with image thumbnails updated using a swipeable gallery format. Alternatively, a custom web page can be uploaded. This can take up the entire screen of the device or a fraction of the screen, so that users are still aware that they have remained within the Messenger app throughout the entire process.
More Social Media Marketing News and Advice
Read Last Week's Social Media News Roundup: Twitter Announces Ad Creator Revenue Program
Need support forming a solid social media marketing strategy? Contact our team of social media marketing experts for further guidance.