Amy Dugmore brings you all the latest social media marketing news from the past seven days, including Facebook's improvements to search, Twitter's new polling feature, and Instant Articles on iPhone.
Facebook Refines Search Facility
Facebook has updated its search to include a range of new features. These include improved search suggestions based on personalised data and recent content, the ability to see both public posts and posts from friends in search results, and the ability to view conversations relating to popular links.
Facebook hopes that these new features will make it easier for users to find the content and conversations they're looking for among the 2 trillion posts within its index. Currently, the platform sees 1.5 billion searches per day.
The update is rolling out in US English on iPhone, Android and desktop.
Vote Now: Twitter Expands Polling Feature
Now anyone can survey their followers on Twitter. The social network has expanded its polling feature to all users, enabling them to get their followers' thoughts and feedback on a wide variety of topics.
Available through the network's iOS and Android Apps, as well as the main website, account managers can create a poll on any topic. This is then embedded in a tweet.
Published polls are open for voting for a 24-hour period, with voting options restricted to just two alternatives for now.
Facebook Survey: Friends First While Ads Come Last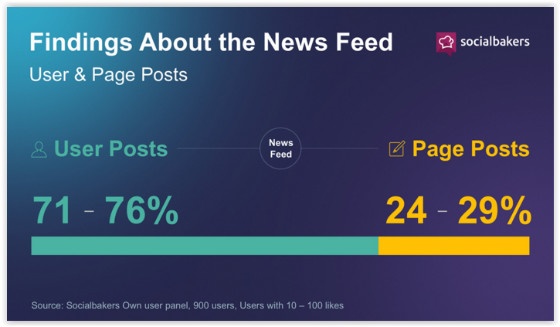 A recent study by Socialbakers has found that only 3% of all Facebook newsfeed posts viewed on desktop are ads. Surprised?
The report studied news feed content on desktop for 1,000 Facebook users during 23,000 Facebook sessions and discovered that friends really do come first. The results showed:
71-76% of posts came from friends
24-29% of posts came from pages
10% of page posts were sponsored
3% of posts were ads
According to Socialbakers' founder and executive chairman Jan Rezab the research shows that social media is still in its infancy, and that there is a lot of opportunity moving forward.
Facebook Increases Awareness of Potential Account Attacks
Facebook will now notify users if it believes their accounts have been subject to an attack by state organisations. Notifications will look like this:

Facebook's Chief Security Officer, Alex Stamos, explained on the website: "The security of people's accounts is paramount at Facebook, which is why we constantly monitor for potentially malicious activity and offer many options to proactively secure your account. Starting today, we will notify you if we believe your account has been targeted or compromised by an attacker suspected of working on behalf of a nation-state."
Stamos stressed that Facebook has always worked to protect accounts which may have been compromised; however, this additional step will make users more aware of a potential security breach. Facebook hopes this will encourage affected users to take steps to secure their accounts.
Facebook Instant Articles Now Available on iPhone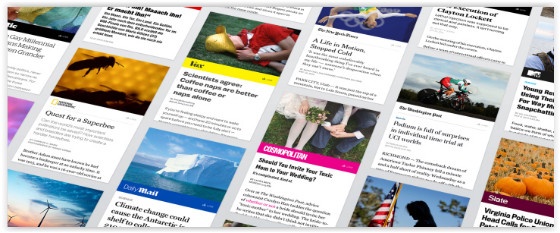 Instant Articles are now available to all. Or at least they will be soon. Facebook has announced that it has rolled the feature out to all iPhone users. It will also be coming to Android too.
According to Facebook, 14 outlets have already signed up to Instant Articles, including Billboard, E! News and Mashable.
Instant Articles aim to provide a richer reading experience, with dynamic features such as videos, photo zoom, and geo-tagging set to make news more interactive and immersive.
More Social Media Marketing News and Advice
Read last week's social media news roundup: Google Exec Joins Twitter
Take control of your content marketing with our Best Practice Guide to Content Ideation. Download your free copy today and learn from the experts.