Amy Dugmore brings you all the latest social media marketing news from the past seven days, including Twitter cuts workforce but hires new Executive Chairman, Facebook tests new shopping feature and Pinterest sets about enhancing its seven billion pins.
Twitter Names Kordestani as New Executive Chairman
Twitter has appointed Google's chief business officer as its new executive chairman. Omid Kordestani has a long history in the tech industry, having previously worked at Netscape and Google. He advised on the latter's recent rebrand to Alphabet.
Kordestani's appointment is the latest in a series of changes at Twitter which include the return of Jack Dorsey as CEO, and a restructure which will reduce its workforce by 8%.
The company has faced criticism of its slowing user growth and business model in recent months. While Twitter share prices rose 0.7% following the announcement of Kordestani's appointment, it remains to be seen how the company's new chairman will transform it in the long term.
Facebook Tests In-App Buy Button
Facebook is testing a new shopping feature which will allow users to browse and purchase in-app. The social platform is testing 'Canvas', which will offer uses a way to buy a product directly from a business, without leaving the Facebook app, via 'buy' buttons in ads.
According to the Facebook for Business blog:
On Facebook we've seen that people are coming to our platform not only to connect with friends and family but also with products and brands. In fact, a survey suggested that nearly half of people come to Facebook to actively look for products, with a majority of them discovering new products in News Feed, Pages and Groups.

"This behaviour — that's already happening on Facebook — gives us a chance to make people and marketers' experiences better. We want to build native experiences that make it easier for both people to discover products on mobile and businesses to drive more sales.
Pinterest Enhances its 7 Billion Pins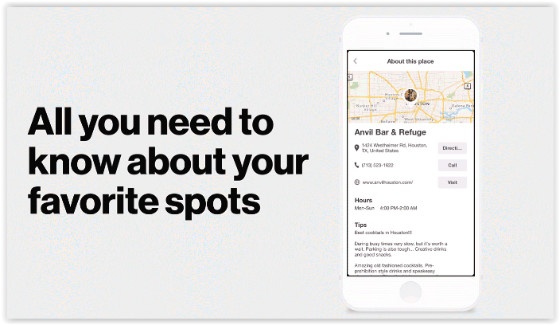 It sounds like a big job, but according to the Pinterest blog, the site is adding extra information to its seven billion pins. The aim is to make it even easier for users to pin places.
Starting this week, location information will automatically be added to pins. The information includes address, phone number and opening times where relevant.
Other additions include a map preview of the pin, which users can then tap to get information on the pin and other pins around it, including tips from people who have been there.
Facebook Lets Users Control 'On This Day' Content
Facebook has updated its "On This Day" feature to help users avoid unwelcome reminders.
The feature is designed to show timeline posts from previous years, as a way to revisit happy memories. Until now, those memories haven't always been as pleasant as intended for some users. To address the problem, Facebook has added two filters to the feature. This will allow users to block specific users or data ranges from displaying in their "On This Day" feed.
Facebook Decides No One Will Know
And finally, if you tried to type the phrase "everyone will know" into Facebook last week, you probably encountered an unusual issue.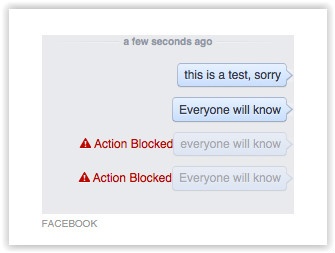 Thanks to a problem with the social network's spam filter settings, the everyday phrase was flagged as spam and blocked from posts. After being made aware of the error, Facebook's engineers worked to correct the issue.
More Social Media Marketing News and Advice
Read last week's social media news roundup: Buyable Pins Now on Magento
Take control of your content with our Best Practice Guide to Content Ideation. Download your free copy today and learn from the experts.