Amy Dugmore brings you all the latest social media marketing news from the past seven days, including Twitter struggles in the US, Instagram offers new advertising options and Facebook and Google go head-to-head in Adobe's Digital Index.
Twitter Flatlines in the US
Twitter saw just 2% growth in its global user-base between July and September 2015. This slow user growth has sparked yet more speculation that the social network is struggling. However, as The Guardian pointed out, Twitter is already making a number of changes to improve its business outlook, including launching TV advertising for the first time, and releasing its new Moments feature.
Quarterly figures from the social network showed that, at the end of September, Twitter had 307 million active users, up just 2% since June. Furthermore, the number of US users has remained static at 66 million, with no growth seen in the past six months.
Instagram Expands Advertising Options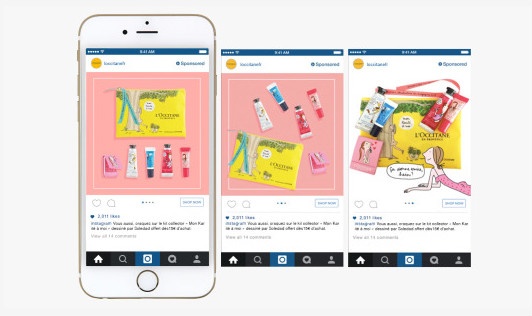 Keen to try advertising on Instagram? The photo-sharing network has revealed new advertising options for brands. Key among the options is the ability to manage Instagram ads within the Facebook Ads Manager, making Instagram advertising accessible to smaller brands.
Users can now optimise their campaigns for reach and frequency, or create performance campaigns to drive conversion.
Further developments have also taken place with Instagram's carousel ads, which launched in June and have seen great response. Now advertisers will be able to buy Instagram carousel ads through the network's self-serve interfaces: Ads API, Power Editor and Ads Manager.
Facebook CTR Shows Faster Growth Than Google
Adobe's Digital Index Q3 results reveal how Facebook and Google are vying for the largest share of the digital advertising market.
The report found that Facebook ad click-through rates increased 35% since Q3 2014, while Google's display click-through rates were up 25% year on year.
The report analysed more than 900 billion digital ad impressions and 23 billion referred social visits, and provides insight into paid search, paid social, and mobile advertising.
Snapchat Lets You Slow Down or Speed Up
Snapchat has introduced a new set of filters, called speed modifiers, for users shooting videos on iOS or Android. The filters enable users to add slow motion, fast-forward or rewind effects to their videos. Users simply need to swipe sideways after filming a video to see the effect applied in their snap.
The community site is also adding 3D touch capability for iPhone 6S and 6S+. This function will be available in future iOS and Android updates.
More Social Media Marketing News and Advice
Read last week's social media news roundup: Facebook Updates Search
Want to use content to improve the quantity and quality of traffic and leads generated. Download your free copy today and learn from the experts.