Adam Stokes takes us through the latest in social media news – from game-changing features added to Snapchat, to new tools on Pinterest, new bots on Facebook Messenger, and more.
Snapchat Introduces Memories
Snapchat's latest update was announced on Wednesday 6 July, and introduces brand new feature, Memories. Enabling users to save Snaps and Stories so that they can continue to be used in the future, the update comes as a major change to Snapchat's unique selling point of ephemerality. The update will signify any images sent to friends or uploaded to your Story that are more than a day old, with a frame around the photo.
You can use Memories to create new Stories from Snaps you've taken, or even combine different Stories into a longer narrative! It's fun to celebrate an anniversary or birthday by finding a few old Snaps and stringing them together into a new Story.
Memories will be selectively rolled out over the next month, with Mashable reporting that initial reactions seem positive.
Facebook Messenger Now Has More Than 11,000 Bots on Platform
Less than 3 months after the F8 Facebook developer conference that introduced the very first bots to Facebook Messenger, the platform now boasts more than 11,000.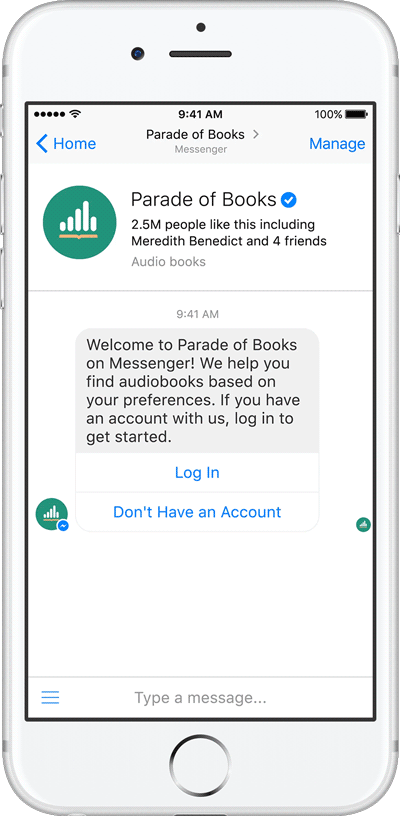 From placing orders to requesting information, Facebook Bots were designed to automate services through stock replies that allow users to receive the information they want quickly and easily. While fairly intelligent when introduced, many replies were resulting in 'Try again?' messages. Three months on, and more brands have implemented Bot technology, with many enabling the use of GIFs and other media such as audio and video attachments.
The updates have brought significant improvements since the first wave, but the reaction is yet to be seen.
New Pinterest Tools Make Buying Easier
Announced at its company headquarters in San Francisco, Pinterest has revealed a number of new shopping tools expected to arrive on the platform within the next few months. The "Shopping with Pinterest" project includes software that allows users to search for products via an image taken on their phone, as well as a feature that can detect products from within a pin, from entire outfits on models to home furnishings from interior design photos.
Shopping on Pinterest was announced last year, but the latest wave of updates looks set to develop the project further to make it easier for users to make purchases on the social media platform.
Video Content Outperforms All Other Media on Facebook
The popularity of video on Facebook has been revealed by new research undertaken by Buzzsumo. 25 million Facebook posts from the top 10,000 publishers from April 2015 to June 2016 were analysed, with results showing significant increases in shares over the last 12 months. Link posts, however, saw a general decline over the same period, while photos saw a peak before declining since the New Year.
Video output has more than doubled over the past year, helping to improve its reach and engagement. Coupled with the recent Facebook News feed algorithm change that is touted to make visibility harder for brands, utilising the power of video is being considered as more effective than ever for marketers.
More Social Media Marketing News and Advice
Read last week's Social Media News Roundup: LinkedIn Auctions Off Desktop Display Ads
Redefine your strategy with a Social Media Audit to see how you can improve performance across your social channels.