Running from 9-11 May 2016 in Brooklyn, New York, TechCrunch Disrupt NY 2016 welcomed tech start-ups, expert speakers, coders, developers and engineers to the three day event to showcase new technologies and ideas in the world of tech.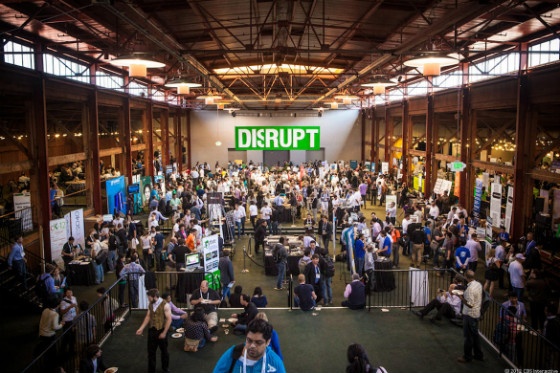 Speakers at TechCrunch
Speakers at the three-day event included entrepreneurs, actors, athletes, authors and more, all offering talks and seminars surrounding the latest in tech, digital and business.
Highlights included:
YouNow Founder, Adi Sideman
CEO of Giphy, Alex Chung
YouTuber, Casey Neistat
CEO of Vrse, Chris Milk
Startup Alley
Found central to the conference floor was the Startup and Hardware Alley, showcasing hundreds of tech startups, allowing them to exhibit their ideas for the first time. Winners were awarded a place in the Startup Battlefield competition, where the winner, interactive Twitch alternative Beam, was awarded a $50,000 prize and Disrupt Cup.
SEO startups included French-based company, Botify, which was launched on stage at the event. The cloud-based crawler 'crawls your website to increase your traffic and revenue using actionable, reliable and up-to-date data.' Botify already has companies including eBay, Expedia, Yellow Pages and Dailymotion on board.
Hackathon
Attracting hundreds of coders, developers and engineers, the Disrupt Hackathon gave teams 24 hours between 7-8 May to build a new product before presenting it on stage. Previous entries have included GroupMe, which was created in less than 24 hours before being purchased for $80 million by Skype. The 2016 winner was AlexaSite, software created that allows designers to update their website using their voice.
Following previous years' schedules, Disrupt will return between 12-14 September in San Francisco, and between 5-6 December in London.