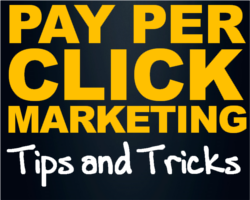 Mid-May is set to be a busy time for paid search marketers. This is all thanks to search giant Google and a few changes that have been announced for its Adwords program. These will subtly alter the way in which search results are matched to keywords. Subtle changes perhaps, but an adjustment that will have a significant impact on the effectiveness of many paid search programmes and the likelihood that ads will be seen by the audience you want.
Keyword matching is nothing new, of course. Google has had this feature in place for its Adwords customers for some time. It essentially means that advertisers can identify significant numbers of keywords that relate to the content of their ads. When a Google user types in the keyword or phrase, the company's ad is displayed.
A number of options are available via Adwords that enable some flexibility, including the facility to restrict matching. Examples include phrase matching, which ensures that the ad is displayed only when the user enters an exact phrase. These options enable advertisers to accurately focus their ads towards appropriate audiences, improving click-through rates and, ultimately, monetisation.
The changes announced for mid-May pertain to the keyword matching options phrase match and exact match, the latter of which is similar to phrase match except that the search term entered must match precisely. At present, even added words throw the search and the company's ads won't appear.
Google is taking some of the inherent inefficiency and legwork out of keyword match by adjusting the feature so that, even if words are misspelt or entered in plural form, the relevant ads will still appear whether an advertiser is utilising keyword phrase or exact match.
So let's say an exact keyword match is set up for 'jungle wallpaper'. Under the new Google Adwords options, 'jungge wallpaper' and 'jungle wallpapers' would both now show the ad wherein it would have previously been restricted. Given that Google estimate's some seven percent of searches to be misspelt, this should have a significant effect.
Clearly this is generally good news for advertisers. Companies using paid search may previously risked their ads failing to appear if the Google user mis-typed a phrase or was looking for plurals. From a purely business perspective, this meant that potential customers would be missed entirely simply due to minor search alterations or typos.
Advertisers and their agencies were forced to compensate by adding popular mis-spellings to their Adwords lists, which was both time-consuming and frequently failed to adequately address the issue.
As of mid-May, much of this frustrating work will be eliminated. Of course, some firms may have elaborate requirements and appropriate configurations already in place. This is particularly true in bitterly competitive spaces where phrase accuracy can make the difference between campaign profitability and failure.
In these cases, advertisers may not want these changes to affect them. That's fine, say Google: you can just opt out of the adjustments and your campaign will run in the same fashion as at present.