Zoe Adkins runs through this month's Web Development news, including the notes for Magento's Open Source, Firefox's new multi-account containers extension and the post-eclipse Android Oreo release.
Magento's Open Source Release
On 14th September 2017, Magento released "Open Source" (Magento 2.1.9) which seeks to improve and upgrade current Magento software.
According to the Magento team, the new release contains 40 security fixes and enhancements.
Here's what the team advises we should look out for:
enhancements that help close cross-site request forgery (CSRF), unauthorized data leak, and authenticated Admin user remote code execution vulnerabilities.

support for changes to the USPS API that USPS implemented on September 1, 2017

fixed the logging information about exceptions issue caused by payment failures

change to how Magento displays status updates during upgrade.
See the Magento DevDocs for more information, including system requirements and upgrading existing installations.
Google Goes Across The Globe With New Mobile Payment App
To clear up all the leaked details, Google has announced its big break into the world of mobile payments across Asia.
Meet Tez – the mobile wallet in India that allows users to pay for products online or in store, by securing a link between their phone device and bank account.
But that's not all Tez can do…
This nifty new feature can also process monetary exchanges between people via Audio QR, a feature that uses ultrasonic sound and rules out the need for NFC.
By creating Tez, Google aims to lessen cash payments and push new technologies across different parts of the globe. Tez's tagline?
Send money home to your family, split a dinner bill with friends, or pay the neighbourhood chaiwala. Make all payments big or small, directly from your bank account with Tez, Google's new digital payment app for India.
A spokesperson from Google confirmed there are also plans on expanding this to support other enterprises in the future.
Rope And Wrangle Multiple Accounts In Firefox
Do you regularly switch between Gmail accounts?
Perhaps you have both a personal and professional Twitter?
Now there's a new way to flit back and forth with ease – Firefox's Multi-Account Containers Extension.
Here's how the team at Firefox described this new extension:
Exhaustive Shopping Researcher Self can steer clear of Humble Bragging Social Self, and Super Professional Work Self can go about the bizness without worrying about being followed by those other two.
Cookies are stored separately in each container, so users can log into the same site without trackers catching them out.
You'll be able to customise your tabs and colour-code them to stay organised and make sure your multiple online personalities never bump into each other.
This is just another way for the web browser to vastly improve and expand on its user experiences.
Google's Post-Eclipse Oreo Binge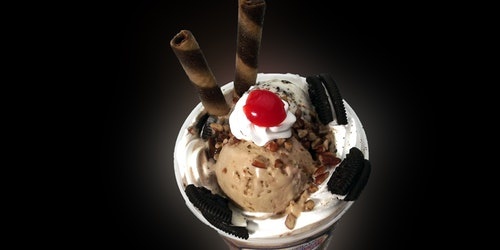 One day after August's total solar eclipse, Google announced the final rendition of Android 8 – AKA Android Oreo.
This is what it does:
New process for 'Add to Home Screen' function in web browser apps
Variations in icons – every shortcut added from Chrome keeps the Chrome logo in bottom right
Feature that connects automatically to open access WiFi points
Notification dots
Shortcuts
Notification channels
On one of the new benefits of Android Oreo, Medium writer Maximiliano Firtman writes:
If you have a <video> tag now, PiP is supported in Chrome. I'm not sure it has the right UX now though: you need to open the video in full screen mode and then press the Home Screen. At that point the video will continue playing as a PiP small floating window that you can move around and close it.
Chrome 61 Updates
Google Developer Advocate, Pete LePage, took to the search engine's 'Updates' page to tell us about what's new in Chrome 61.
Here's a small breakdown:
Now supports JavaScript modules natively, unifying the way modular JavaScript can be written

Use 'navigator.share' to trigger native Android share dialogue

WebUSB API had been released, which allows web apps to access user permitted USB devices
And there's plenty more where that came from.
Regarding the JavaScript modules, Chrome can now gather "granular dependencies", which use caching and avoids duplications across pages.
These new features in Chrome 61 have been put there for a reason, being that Google wants to continually develop and maximise the efficiency of its services, providing the ultimate user experience.
More Web Dev News and Advice
For more digital updates, read this week's SEO News Roundup: Picking Google's Brain – Using Click Data For Rankings
Learn How to Brief a Web Design Agency. Download our free eBook detailing the best ways to approach your new web development agency.
Visit our Web Design and Development page to discover how our web development services can help you.