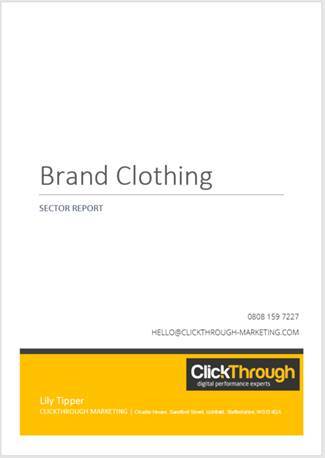 Interested in the Online Clothing Industry?
Well, you're in the right place.
Click to download your 2018 Branded Clothing Sector Report, using industry leading tools such as Brightedge, Search Metrics, Ahrefs and many more.
Your sector is not standing still, so don't get left behind.
If you have any questions drop us a line and we can do a screen share and go through all the data with you 1-2-1.