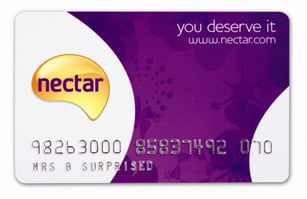 Nectar, the UK's leading coalition loyalty programme has appointed ClickThrough Marketing to assist nectar.com's online marketing activity.
ClickThrough Marketing, based in Lichfield hopes to increase Nectar's online presence, traffic and affiliate sales by aligning SEO and PPC strategies respectively.
The main focus of the activity will be around increasing sales outside their brand, increasing awareness of Nectar's online toolbar powered by Yahoo! as well as its app for the iPhone.
Working with some of the biggest UK brands and charities including Peugeot and Comic Relief, ClickThrough prides itself on being experts in all areas of online marketing from social media marketing to creating unique SEO and PPC strategies for its clients.
Phil Robinson, managing director and founder of ClickThrough Marketing, said: "We are extremely excited about our future relationship with Nectar. I'm sure that our SEO and PPC strategies, designed uniquely for Nectar, will see its online activity increase and result in a long and successful relationship."
Maureen McDonagh, E-Commerce Director at Nectar, said: "We are confident that the work undertaken by Clickthrough Marketing will be beneficial to the continuing success of nectar.com to increasingly drive new users and engagement for our clients"
Notes to Editors:
Further Contact
Lauren Myatt, PR Manager
Telephone: 01543 410 014
Email: lmyatt@clickthrough-marketing.com
About ClickThrough Marketing
ClickThrough Marketing (http://www.clickthrough-marketing.com) is a search and internet marketing agency specialising in conversion optimisation. Since 2004 we have helped our clients in the UK, USA and Europe reach new customers, using our proven, ethical search marketing know-how. We pride ourselves on giving honest, actionable advice. Whether you are thinking of changing your search or digital marketing agency, or just looking to improve your online conversion rate, our team of search conversion experts can help.
About Nectar
Nectar, the United Kingdom's leading coalition loyalty programme, is owned by Groupe Aeroplan Inc., a global leader in loyalty management.
More than 50 per cent of UK households collect Nectar points when shopping for groceries, doing DIY, booking a holiday, paying household bills, buying petrol and even for getting their car serviced. Collectors also earn Nectar points every time they shop online via nectar.com at over 500 leading online retailers.
Since Nectar's launch in 2002, over £1.5 billion of rewards have been redeemed by its collectors. Rewards include money off shopping, travel and general merchandise.
For more information about Nectar, please visit: http://www.nectar.com
Using This Press Release
If you want to publish this press release on your own web site, please use the whole article up to and including About the Author.