Who is the most fashion-forwards when it comes to organic visibility? We compare 12 top high-fashion brands to see who is leading the way.
Rob Allen, Clothing & Fashion Specialist
When it comes to comparing mainstream versus high-end fashion, there are key differences in how these brands should be looking to market themselves to consumers. Whereas brands such as Next can bank on a great local SEO strategy to secure in-store visits, high-end retailers are likely to have fewer physical locations and rely more on online visibility to drive sales.
High-end Fashion is without a doubt a competitive market to be in. So, we decided to look at 12 leading companies and rank them based on their site speeds, visibility, accessibility and social performance:
AllSaints • Mango • Arket • Orlebar Brown • Whistles, Reiss • Jigsaw • Cos • Massimo Dutti • Hush • Sunspel • Belstaff
We've also ranked them based on their potential for organic visibility and have highlighted our top performers below.
All Saints storm ahead on organic visibility
Interestingly we noted that AllSaints are not only leading the way with a BrightEdge Data Cube score of 3,175,033 but have also achieved growth of 62% in their organic visibility scores in the past year. Sites can have greater visibility due to more optimised content, a larger blog or creating wider content assets to attract broader synonym keyword visibility.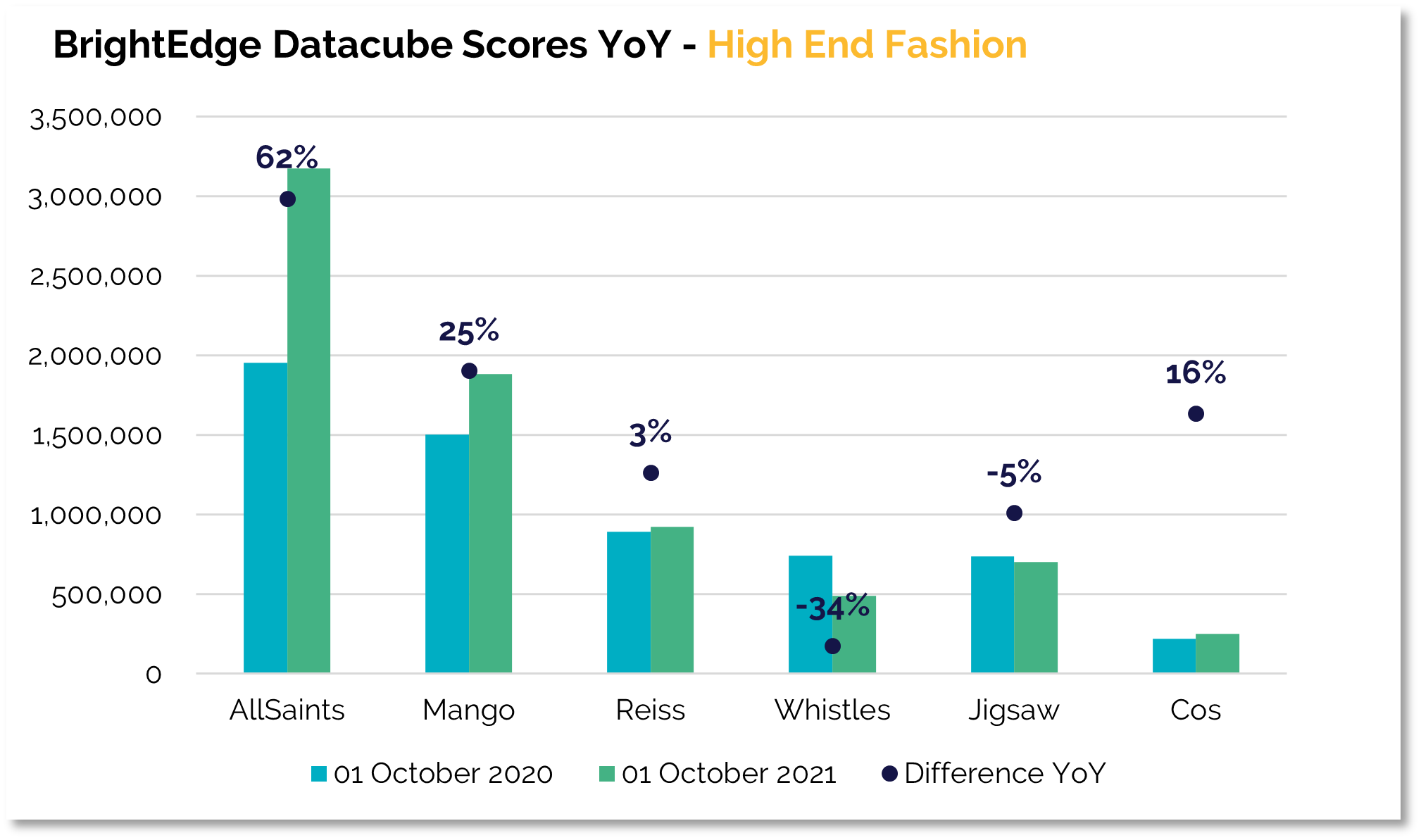 Though in the top 6 of our report for visibility, both Whistles and Jigsaw have seen a reduction in their visibility YoY. They remain in strong positions but, with both Arket and Sunspel advancing steadily up the visibility scoreboard (898% and 96% respectively), they must take decisive action to maintain performance.
Reiss Winning on Keyword Rankings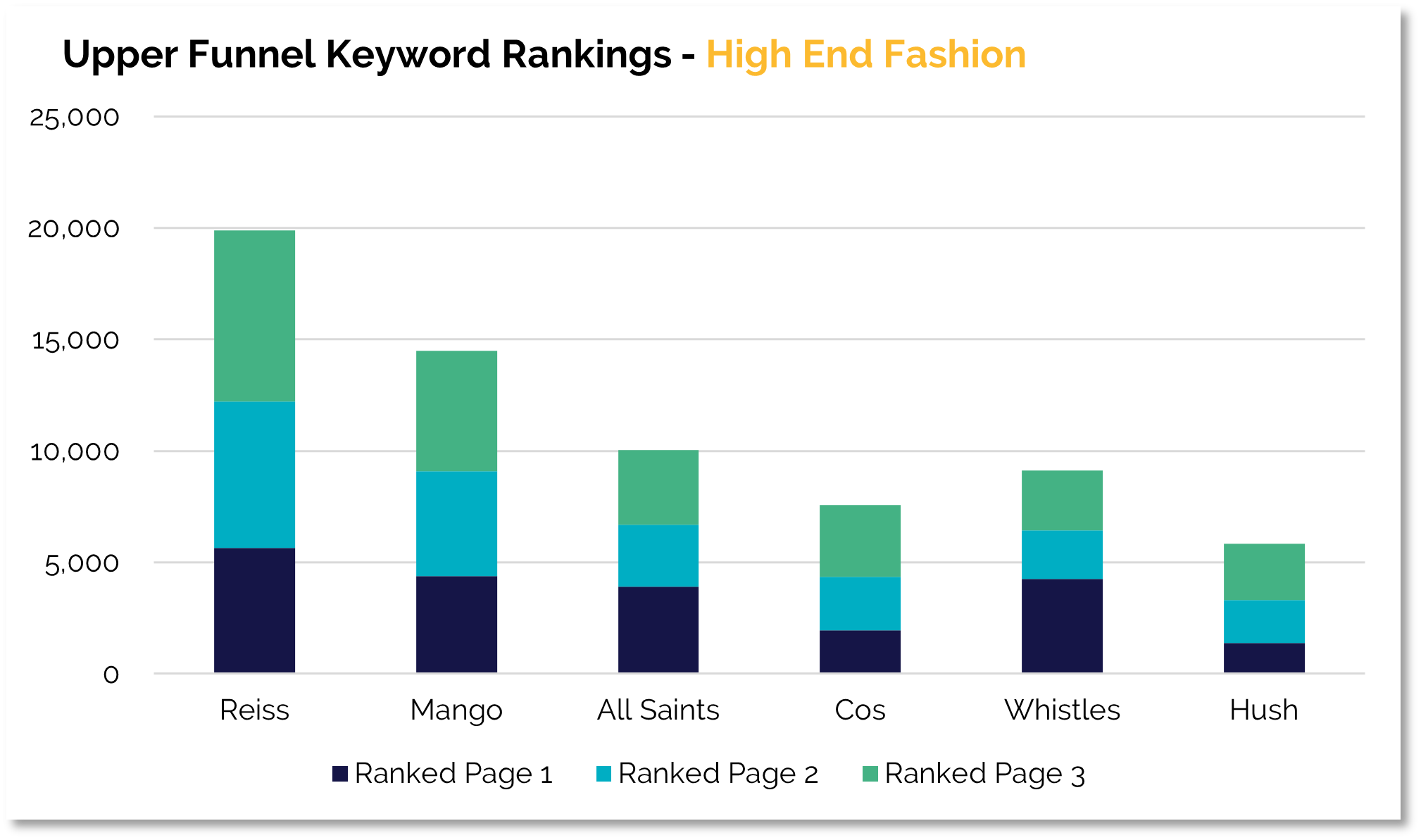 Though they are third when it comes to visibility, Reiss are commanding the keyword rankings race with 25% more words ranked page 1-3 than their nearest competitor, Mango. This tells us that Reiss are in a strong position to further improve their visibility in the next 12 months, as it is easier to improve on a current ranking position than it is to rank from no historic standing. Reiss further strengthen their keyword positioning by also outranking competitors on lower funnel, transactional keywords, indicating a strong, conversion-focused SEO strategy.
GET THE FULL 70-PAGE Q2 2022 REPORT
To get a copy of the full report, please complete the enquiry form. If you want to talk to us about accelerating your digital performance, please call us on call 01543 410014 or schedule a call with Rob Allen.