Our Digital Marketing
Vacancies
We match talented people with their perfect opportunities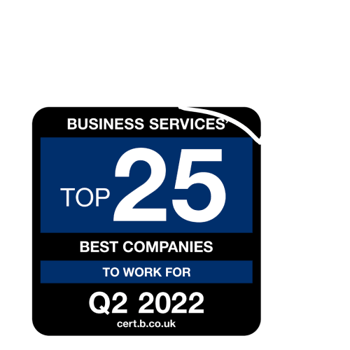 Who Are We Looking For
Finding amazing people to work with ClickThrough is our top priority, no matter where they live! Our lovely office is based in Lichfield but, thanks to our flexible and remote working, our team work across the whole UK, but come into the offices every month.
Browse our current vacancies to spot the right opportunity for you.
Current Opportunities
Can't find your dream job?

Our roles are always changing - register your email address and we'll let you know when new roles are available.
Our Culture
We Care for Our People
We know that a good work life balance matters, which is why we offer home working, flexible working or a mix of both for the right person, and some pretty great benefits too that cover health, mental health, finance and giving something back.
We Grow When You Grow
We always provide opportunities to learn and develop new skills, from apprenticeships to degrees, as well as enhance those you already have, and an opportunity to work on some brilliant leading brands.
We Reward Your Hard Work
You'll have the opportunity to work with inspiring like-minded people on leading brands. Alongside this, you can reap the rewards of health benefits, socials, flexible working, hybrid working and the opportunity to put forward ideas for change.