Digital Marketing eBooks and Whitepapers
Browse our library of free digital marketing eBooks
We've created these reports and eBooks to help you stay ahead with your digital marketing strategy. Whether you need a guide to planning your content, or an in-depth look into conversion-centric advertising, we've got you covered.
Download our eBooks to learn how you can apply some of our techniques and processes yourself.
The Black Friday playbook - 2022
It's no secret that Black Friday is a high-pressure day for anyone working in the e-commerce sector. Black Friday 2022 though? Set to be more challenging than ever before! With online revenue throughout the UEFA championship falling by 9% while England were playing, England playing the USA on the 25th November is bad news for anyone unprepared.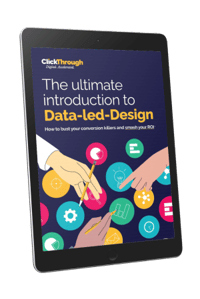 The ultimate introduction to Data-led Design
What happens when data intelligence meets sophisticated web design? Happier users and an increased ROAS! Download our Director of Conversion Strategy, Al Rowe's eBook, to find out how re-allocating 10% of your media budget to CRO could lead to a 33% increase in ROAS.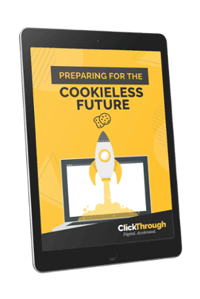 Preparing for the Cookieless Future
Do you know what the Cookieless Future means for your business? Are you prepared to own all your site users data? Whether you're new to the idea of cookieless marketing or have been paying close attention to developments, our free eBook will tell you what you need to know.