Careers at
ClickThrough
We match talented people with their perfect opportunities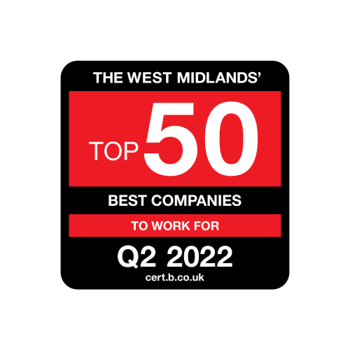 Our Culture
We Care for Our People
We know that a good work life balance matters, which is why we offer home working, flexible working or a mix of both for the right person, and some pretty great benefits too.
We Grow When You Grow
We always provide opportunities to learn and develop new skills, as well as enhance those you already have, and an opportunity to work on some brilliant leading brands.

We Reward Your Hard Work
You'll have the opportunity to work with like-minded people on well-recognised, leading brands. Alongside this, you can reap the rewards of health benefits, socials, and flexible working.


What makes Our Employee Experience so Great?
Keeping talented people on board is our lifeblood, and it means we know the value of treating them well, right from the off. To keep and grow our talent, we offer a range of benefits to suit the diverse needs & wants of our team, and work hard to help them out with the 'life' part of their work-life balance!
We always ask our employees what matters to them, and they tell us and we listen. Plus we've been recognised for this by Best Companies, (https://www.b.co.uk/companies/clickthrough-marketing) who run an anonymous survey with all our employees every 6 months. We've won accolades from them so we know we are getting it right but always want to do more.
Flexible, part-time and remote working (15% of our team are part-time *September 2022).
24 days holiday plus bank holidays, increasing with service. Need extra days? Transfer some from year to year, or buy 5 more!
Giving something back work with our charity partner OnHand, bake cakes, hold quizzes, dress up, raise funds for local charities.
A range of social activities including events, days out, team socials, Christmas parties, and comedy nights

A chance to be Person of the Month and win a £50 voucher, mug, badge, certificate, and blog post.
Simply Health benefits. Claim back for charges like glasses, osteopathy, dental work, & prescriptions. Access to employee assistance programme & counselling helpline.

Health and wellbeing weeks (fruit, healthy activities, free massage & wellness checks, and more).
Enhanced maternity and paternity pay to give our mums-and-dads-to-be the best possible start.
Financial wellbeing support from our partner Bippit and your own financial wellbeing consultant.