The Drum Recommends has awarded ClickThrough the Content Strategy/Creation award at The Drum Recommends Digital Awards 2019.
The award, given to agencies with between 40 and 99 staff, is confirmation of the quality of thinking and execution in our content team, led by Director of Content Amy Dugmore, and having been nominated for this award before we were delighted to finally bring it home to Lichfield.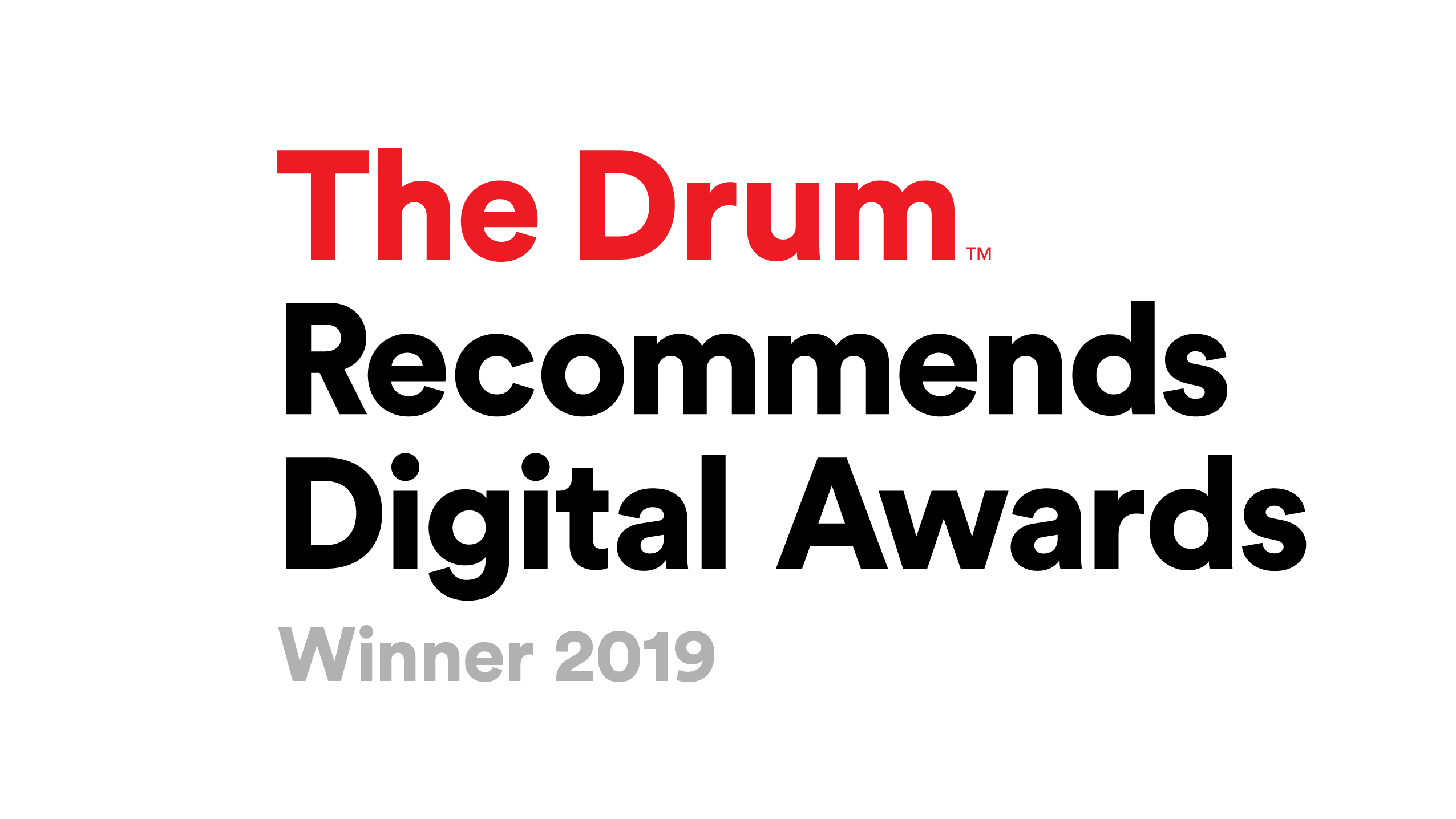 Being able to make our clients products and services relevant to people's lives through well-crafted content is what we thrive on, and we know that thoughtful, persuasive copy is what wins customers hearts, minds and wallets
What's more, we were nominated for a stonking seven awards – our highest ever number - all based on feedback from our clients:
Search (40-99 staff)
Analytics (40-99 staff)
Strategic Thinking (40-99 staff)
Client Service (40-99 staff)
Service Delivery (40-99 staff)
Content Strategy/Creation (40-99 staff)
Ecommerce (Combined across all agency sizes)
The Drum Awards are unique in that they can only be entered or won following positive reviews and feedback from clients, making a win even more special. The selection process is based on the ratings given to agencies throughout the year by their clients, with only the highest-rated agencies receiving a nomination.
We are extremely grateful to our wonderful clients for taking the time to provide a rating, and to our digital experts as they continue to deliver award-winning campaigns that turn traffic into leads and sales.
To find out more about how our award-winning content team can help turbo-charge your business, get in touch.