In the ever-crowded sleep market, how can a brand create engaging content that puts rest and relaxation in mind? We worked with Dormeo to help them stake their claim on sleep-focused content with personality.
ClickThrough and Dormeo team up to create content that makes you sleep!
The high-end mattress market has become increasingly crowded during the past 10 years. Long standing brands may still have a strong high street presence, but consumers are now placing more trust in online-retailers that address sleep science and habits head on.
We took on the organic strategy for Dormeo in August 2021, immediately applying technical SEO, PR, and a conversion-focused content strategy on category and product pages to build their organic site health and conversions. After taking on the Dormeo blog content strategy in July 2022, we've been able to take this further – developing exciting, engaging, and scientific sleep-related content that could be used for PR campaigns as well as gaining traction independently.
Objective
As a brand, Dormeo wants to be seen as a sleep expert, aiming to transform its blog into a Sleep Hub and the premise that the brand is the home of a good night's sleep. The blog had previously been used predominantly for sales/product articles and had no real structure or flow – it was also stagnating in terms of targeting personas, yielding just 11,123 sessions in a year (July 2020 to 2021) and going after those already in the purchase cycle.
Dormeo tasked us with creating a new digital content strategy that would;
Capture insight from outside the purchase cycle,
Increase organic site entrances that would lead to purchases,
Be a source for past customers to return to and build affiliation with.
Which begs the question,
How do you create content that makes consumers excited to go to sleep?
Strategy
To create content that stood out, was unique, and would make users excited about sleep, one of our Content Specialists, Jordan Adams, bedded down to build out and lead a full content strategy consisting of the following;
An audit of the blog's existing portfolio and content structure,
Leading to a restructure of content to fit four main areas;

Sleep Health
Sleep Science
Sleep Tips
Sleep Inspiration

All existing content was then assessed and either categorised, collated or culled.
Keeping it scientific
Given the scientific and health element to much of the Sleep Hub's content, it was essential that Jordan and the rest of the ClickThrough team had clear, regular collaboration with Dormeo to ensure content stayed in line with their brand direction without making false promises. For these we used;
Monthly client and agency ideation sessions were installed, with detailed analysis conducted on the target market and following each content piece,
Extensive research and outreach to industry experts such as sleep psychologists and professionals.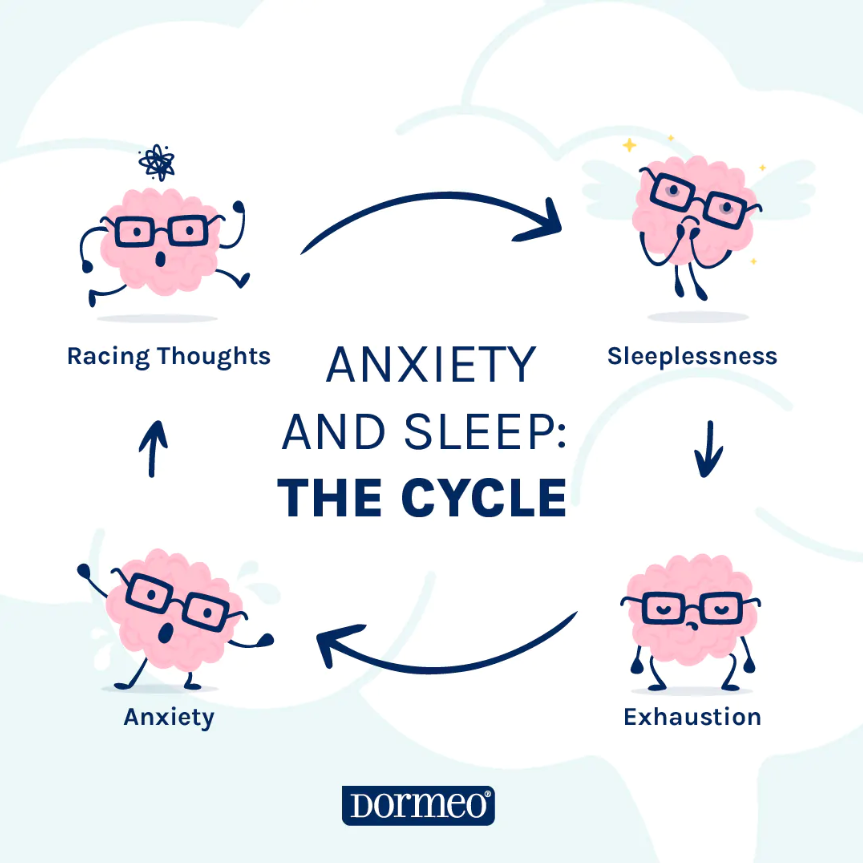 From this research, a wide range of relevant areas were identified to comment on, allowing Dormeo to appeal widely to a diverse pool of would-be mattress buyers. We produced articles covering topics such as;
We also reworked existing content based on ideas which were already present on the blog but could be executed better. We took two previous articles relating to sleeping with pets in bed, and combined them into an article looking at The Benefits of Sleeping with a Dog in Your Bed.
Switching up formats
We wanted to keep content interesting and varied, so used a variety of content formats and tactics, such as;
Blog posts,
Shareable infographics,
Scientific research,
and even a Spotify playlist!
We integrated our content approach with both our own PR function (who have been working on building Dormeo's profile since the client was onboarded, achieving 2.6 million press views from 103 pieces of coverage and backlinks), along with the internal Dormeo social team.
Furthermore, to ensure the new Sleep Hub content is given a beautiful new home, ClickThrough's content and SEO team supported Dormeo on creating wireframes and planning for the redesign of the Sleep Hub.
Results
We traditionally wouldn't expect a blog to be a huge revenue driver overall, not least for large-ticket homeware items. In fact, simply building brand awareness through sessions was our main objective however, with this new content strategy, we have achieved;
A 139% uplift in blog sessions YoY (11,123 vs. 26,560).
158 transactions stemming from the Sleep Hub
#51 ranking in FeedSpot's Top 100 Best Sleep Blogs
Only 2 UK blogs are positioned higher than Dormeo on FeedSpot's sleep blog rankings, and none of Dormeo's direct competitors even feature in the top 100.
In the process of content writing, we've even managed to change some minds at Dormeo HQ, as Clare McAuley, Dormeo's International Digital Content Manager, complimented the new rework of the canine sleep buddies article with;
"Thank you for this piece – I'm a real anti-dogs-in-bed person but I've changed my mind almost instantly after reading this!"
Naturally, we're continuing our PR relationship throughout the content strategy too, following the brilliant early results. Clare has high hopes for our sleep playlist in particular, sharing that it's "a brilliant, well-considered piece that should engage a variety of audiences - especially with it being a content format we've not tried before."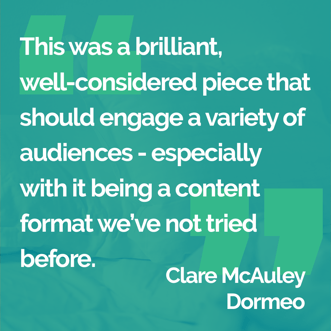 The next steps in our strategy will be to develop more health-based articles that dig deeper into the clinical side of sleep health. More imminently, we're looking forward to the redesign of Dormeo's sleep hub set to go live as soon as possible!