How can a booming social presence influence footwear sales? We investigate in our latest industry report.
Phil Robinson, Clothing & Fashion Specialist
As part of our recent deep-dive into the Shoes and Footwear Industry, we looked into which footwear brands are coming out on top when it comes to Facebook and Instagram.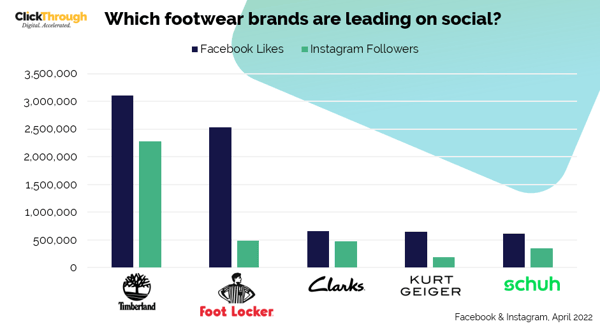 From assessing leading brands' Facebook likes and Instagram followers, we discovered that Schuh, Kurt Geiger, Clarks, Foot Locker and Timberland are topping the table, with Timberland's social performance dwarfing the rest of our top five!
Why are Timberland winning on social media?
So why are Timberland doing so well on social media? We searched through their Instagram and Facebook feeds to pin down their strategy and found;
They've tapped into current trends to deliver their 'TimbsTrails' branding strategy that speaks to a broad audience and relates their classic product to modern fashion styles and sustainability,
Timberland are using a diverse range of models that authentically reflects their target market, enabling them to inspire followers to connect more easily with signature styles,
Timberland have extend their social branding to their website, where they continue to use inclusive imagery that helps this branding approach feel genuine.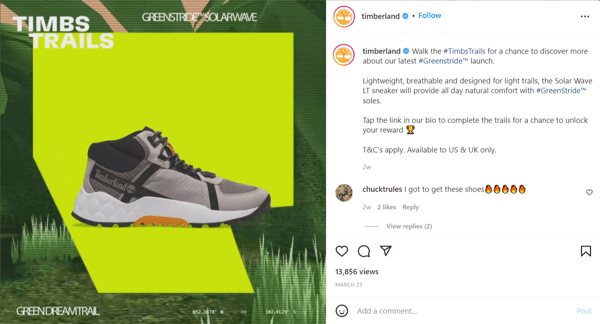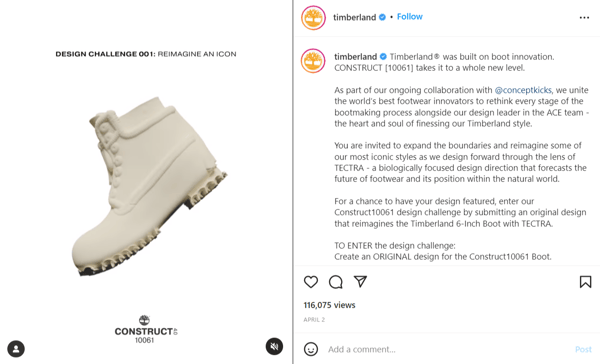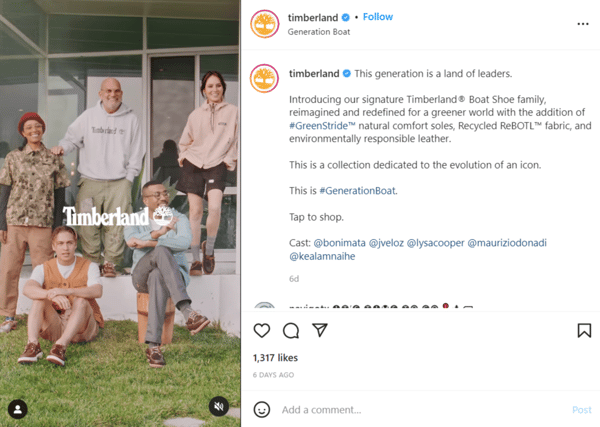 Timberland's flexibility in their branding, their link to current trends, and the way their content is meaningfully diverse has helped them build a brand that a wide audience can relate to, both on a heritage level and as new customers.
How do influencers help brands grow online?
Timberland's success on Facebook and Instagram indicates a long-standing strong presence on the platforms that may come down to strategic partnerships with influencers and collaborations with other brands that fit their intended target audience. But how will this translate into sales?
When it comes to the impact of influencers in footwear, we know that shoes and footwear have the third highest level of impact across industries. Influencers have a great deal of sway when it comes to consumers buying shoes, and having a robust social platform to support this is essential to turn social media views into footwear profits.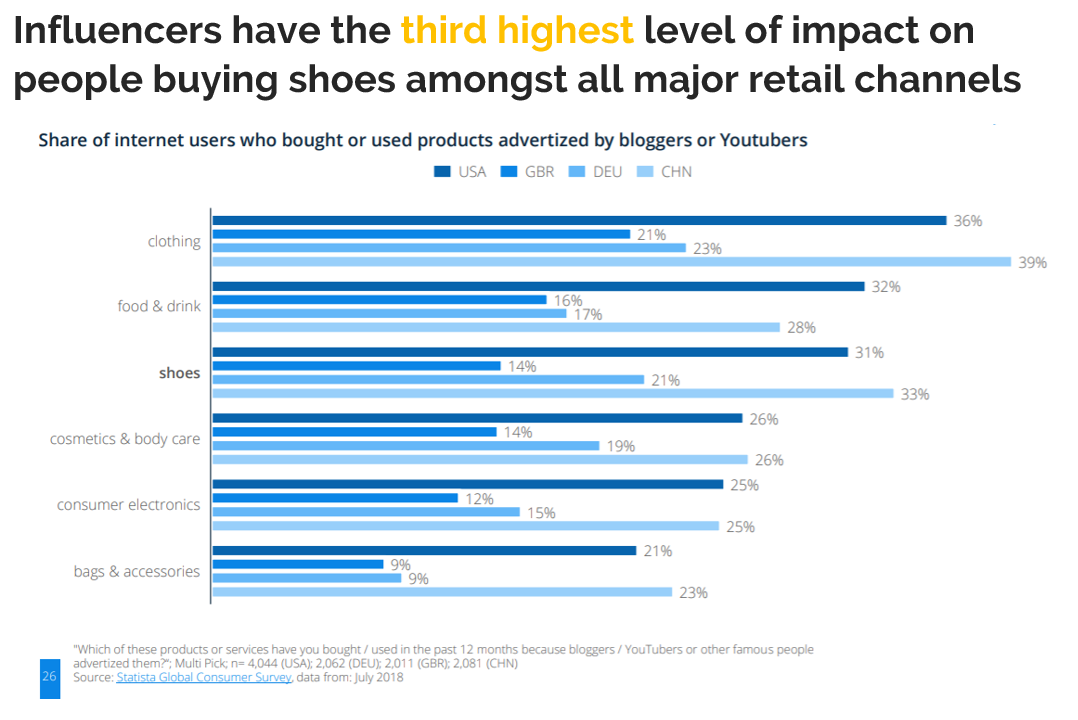 To put it simply – when an influencer recommends clothing, footwear, or food and drink, we're more likely to buy than in any other industry!
GET THE FULL 70-PAGE Q2 2022 REPORT
To get a copy of the full report, please complete the enquiry form. If you want to talk to us about accelerating your digital performance, please call us on call 01543 410014 or schedule a call with Phil Robinson.