Preparing for the Cookieless Future
Find out why you should be preparing for the cookieless future and what actions you need to take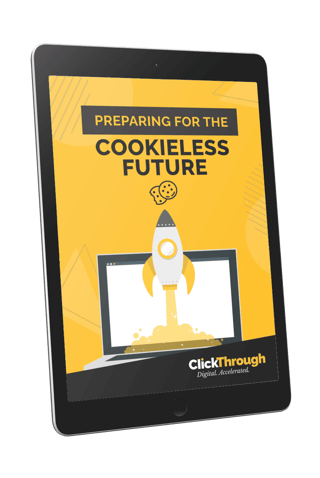 Do you know what the Cookieless Future means for your business? Are you prepared to own all your site users data?
The Cookieless Future is the biggest change to digital advertising since GDPR. With all internet browsers set to remove third-party cookies in 2021, advertisers will need to take ownership of their users' data and continue offering remarketing campaigns.
Whether you're new to the idea of cookieless marketing or have been paying close attention to developments, our free eBook will tell you:
What is a Cookie and how exactly will this change affect businesses?
The secrets to gaining that all important first party data that allows you to remarket at high standards.
What new opportunities the cookieless future will bring
Download your copy now and ensure you're prepared for the Cookieless Future.