A great PR campaign is for life - not just for Christmas! Jennie Lindehoff tells us how to make a seasonal PR campaign last all year round.
These days, our calendar is packed with awareness days dedicated for anything you can think of. You will know of the classics like Shrove Tuesday, St. Patrick's Day, and Christmas, but have you ever heard of National Asparagus Day or National Skipping Day?
Why focusing on ONE holiday will kill your PR campaign the very next day
Awareness days are great when it comes to Digital PR. The obvious calendar highlights are always mentioned in the press so, if your campaign around the topic stands out a little bit extra, chances are it'll get coverage in the media. However, if your campaign only focuses on ONE holiday day, it will be old news the very next day. This leaves you with a lot of hope your campaign will go viral, and little success in you being able to recover results if it doesn't.
Luckily, there are ways to make your awareness day campaigns evergreen, giving you a higher chance of securing success even after the holiday day has passed.
Things to consider when creating an awareness day campaign
Stand out but keep it relevant
You won't be the only PR agency or brand out there thinking about campaigns to launch in time for an awareness day or major calendar events like the Queen's Jubilee, World Cups or Easter. It's easy to get looked over so make sure to create something that will stand out, BUT still has relevance to your client.
It's very tempting to jump on a trend or topic which you know will be covered in the press but if your client doesn't have anything to say in that space that's relatable back to their products or service, you're better off spending the time and energy on a different campaign.
Prepare and be ready weeks in advance
We know that reactive newsjacking campaigns work but for a planned campaign, make sure it's ready in plenty of time ahead of the awareness day or event. 2 days before won't cut it! Look back at last year's articles to find out around what time journalists publish articles on the topic.
In the ideation stage, think of different seasonalities it can tie in to
Make sure your campaign isn't only newsworthy for a very short period of time. Make it evergreen and something you can repurpose in the future. Not only for the same yearly awareness day, but any time of the year. If you don't put all your eggs in one basket, an Easter campaign might fly any another time of year (pun intended!).
Don't mention the awareness day or event in the content
When you write up the content for your PR campaign, it's tempting to mention the awareness day and associations to it in the copy but try to avoid it if you can. If the URL and title on your clients' website include the word Christmas, it will be hard to repurpose the campaign any other time of the year.
This also applies to visuals. For a Christmas campaign, it's tempting to add green and red to the colour scheme or include a Christmas photo but please don't., Instead, stick to your clients' brand colours for evergreen use.
How we made a Christmas campaign relevant all year round for Dormeo
For Christmas last year, we wanted to create a PR campaign for our client Dormeo, a UK leading brand in the sleep sector.
Sleep around the festive period is a trending topic, talking about keeping the kids up late to get a glimpse of Santa, how a lot of tasty food and treats can impact they way we sleep and of course, tips on how to get more sleep during this intense period.
12 days of Christmas is a coined period in Christianity, a phrase which we decided to jump on but instead we adapted it for Dormeo and called it 12 sleeps to Christmas. Only to the press and on social media… on Dormeo's website, we didn't mention Christmas at all! On our client's website, it's an informative piece of content, listing 12 tips on how to get better sleep.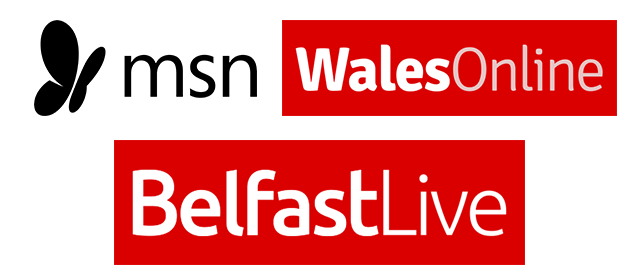 To press, we pitched it as 12 sleeps to Christmas in the leadup to the festivities and come January, we pitched it as 12 trending sleep tips to combat January Blues. Over these two months, we achieved 31 pieces of coverage, with a total of 30 backlinks, including MSN, Wales Online and Belfast Live. There's an opportunity for us to gain even more results as it can easily be repurposed for any other time of the year.
Creating a campaign that jumps on seasonal, awareness days that can be used year-round is simple, as long as you plan in advance. When approaching your campaign, just think about the following;
Keep it relevant to your brand. Can't tie the season into your product? Save your energy for an awareness day that can!
Plan ahead and know when to start your outreach.
Think of other events and seasons your campaign could relate to.
Don't mention the event in your campaign!
The golden rule is to avoid being backed into one corner. A well planned-out, relevant PR campaign can build brand awareness for months, or even years, to come.
Want to find out how you can use digital PR to build your brand awareness? Get in touch with one of our experts!