Google announced the launch of the new Google My Business API in December 2015, with a view to bring users closer to local businesses in a more evolved way.
The API improves user experience by allowing local business owners more control when it comes to how their business details appear in SERPs, improving the user's search experience by giving them more detailed information.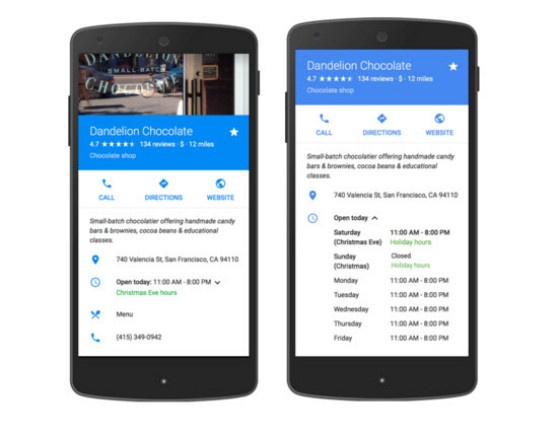 The API essentially allows you to edit location details in Google My Business (GMB), helping you to present your business in a more personalised way. Within Google My Business, you can now edit and include the following details:
NAP details
Special opening hours
Business photos
Location manager details
Service area
Suspended or permanent closure
Filter function
Before the launch of the GMB API, all business owners had to manually update their listings, one location at a time, or with a bulk upload function. This was potentially manageable for smaller businesses with fewer locations. However, this could potentially take hours for a larger business with hundreds of locations.
The new API removes the manual process by directly feeding all information to Google. However, it's important to note that Google will only accept this data from a trusted source – it wants its search results to be the one reliable source for all business listings, so the source has to be approved.
What about location management platforms?
Due to the sheer amount of information that needs to be stored and implemented in Google My Business, many will choose to manage the new API with a location management platform (LMP). And it is only with the launch of the GMB API that third-party management platforms will be considered as a reliable source for business location information.
Google has recognised how important it will be to integrate with third party platforms to create a successful local search experience for users. This will mean that business owners have to regularly keep on top of their local information or run the risk of falling behind their competitors. With businesses now having more control over the data and the potential to integrate with a location management platform, it offers an incentive for all business owners to keep their location details up to date at all times.
Are you looking for an agency that can manage your local business listings? Contact our team of SEO experts - we can help you build on your existing local strategy.