Tom Williams runs through the latest in search engine optimisation news, including news on AMPs in Google's mobile index, a new Google interface test, and Google's new 'On TV Soon' box.
Google Will Choose Desktop over AMPs in the Mobile-First Index
Google's Maile Ohye – at the State of Search conference - said that the desktop version of a site will be indexed over the AMP version in the new mobile-first index, if there is no regular mobile version of that site.
This is contrary to a tweet put out by Gary Illyes, which said: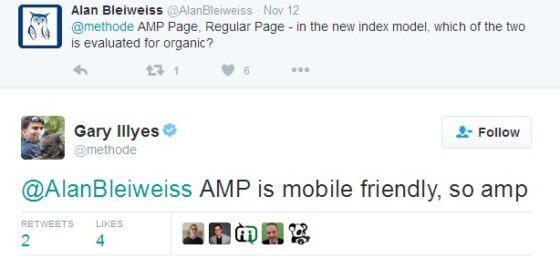 Because of the confusion, Barry Schwartz questioned Gary Illyes on what he said, to which he responded on Twitter, saying he meant what he said.
Yeah. I should've said that if you make the AMPs your pages' mobile version, then AMPs would be picked but with the default AMP setup desktop is picked. I dunno of any site that has only desktop + AMP tho
Essentially, if a site's regular mobile pages are turned into AMPs, the AMPs will be chosen and indexed. But if a regular mobile site version doesn't exist and the site only has AMP versions, the desktop site will be picked.
Google Tests New User Interface
Google is yet again testing a new user interface for the search results.
This test sees some changes to the Settings and Tools sections on the search results pages. The gear icon that was previously used as a symbol for settings has been changed to a button that simply says 'Settings', and the 'Search Tools' button has been moved and renamed to 'Tools'.
Here is the Google interface before the test: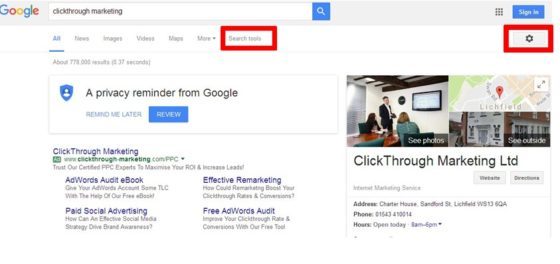 And here is the currently tested interface: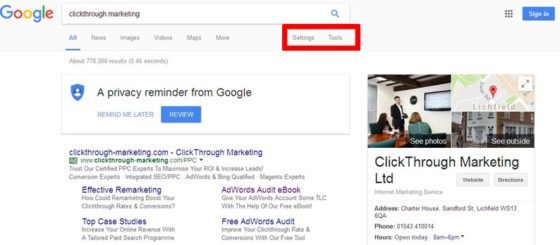 Google Launches Its New 'On TV soon' Box
Google has launched a new section to its knowledge panel, called 'On TV soon.'
The new feature shows up in response to searches about television shows. When a user searches a television show using Google, they may be presented with an 'On TV soon' box, which gives the name of the show, along with the next time slot, channel and episode that will be aired.
Google's 'On TV soon' box was originally announced in April 2016, but nothing else was said about it until 11 November 2016, when the feature was spotted live on Google and reported on by Pete Meyers on Twitter.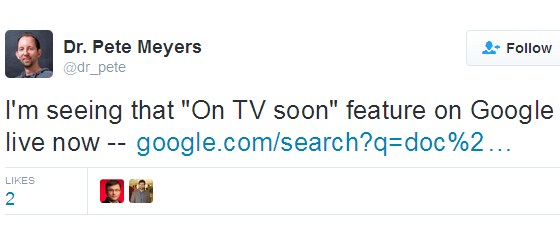 Four days after it was spotted, Google's Satyajeet Salgar officially announced the feature.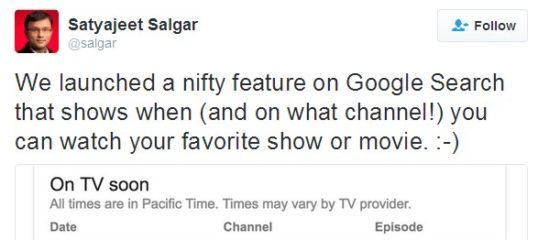 Google Knows About 130 Trillion Pages
Google's How Search Works page has been updated by Google, and it now tells us that the web is made up of over 130 trillion individual pages.
On 1 March 2013, Google launched a page called How Search Works, and the page stated that Google knew 30 trillion pages. Less than four years later in November 2016, the page has been updated, and it now tells us that Google knows of 130 trillion individual pages – 100 trillion more than before.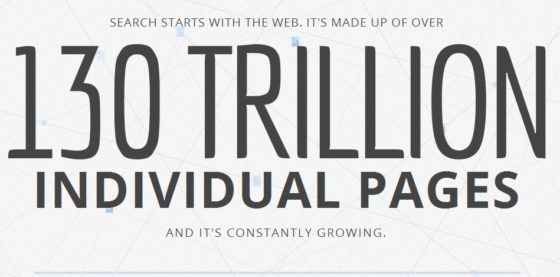 According to a comment made by Search Engine Land's Barry Schwartz, this number is "not based on the pages actually in their index but what Google is aware of across the web."
Whiteboard Friday - Using Paid Media to Drive Loyalty & Advocacy - Whiteboard Friday

In this week's episode of Whiteboard Friday, Samantha Noble runs through the topic of using paid media to drive loyalty and advocacy.
More Search Engine Optimisation News and Advice
Read Last Week's Search Engine Optimisation News Roundup: Google Experiments With Mobile First Indexing
Want to improve the rankings of your business' online site? Take a look at our Technical SEO services.