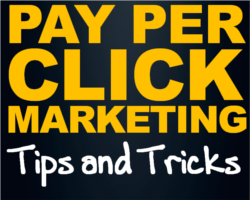 Holy mackerel! ClickThrough Marketing's very own Fantastic Four dumped their tights and capes this week to complete Digital Academy certificates in Pay Per Click best practice.
The awesome foursome, led by Head of Paid Search and Affiliates, Amy Bott, work on PPC campaigns for a number of ClickThrough clients, including Nectar, Halfords Autocentres and Norgren.
The heroes – comprising paid search experts Joe Farley, Meriem Nacer, Martyn Wright and Samantha Thomas – were put to the test by some super-villainous questions about running a successful PPC campaign.
ClickThrough's own Digital Academy was set up to ensure staff are equipped with the latest techniques and knowledge for Internet search marketing. The PPC test, on Thursday, January 12, was devised to test the PPC's team ability to complete a range of tasks related to pay per click activity.
Thankfully, the city can sleep peacefully tonight – the team bopped, zapped and powed their way through, knocking back the questions with the kind of onomatopoeic onslaught Batman could only ever dream about.
PPC is an ever-changing game, and ClickThrough Marketing is committed to helping its employees with continued professional development. It's imperative that we stay ahead of the latest changes to PPC marketing to maximise client revenues.
The test challenged the PPC team to prove it had mastered account management, were aware of Google's latest editorial guidelines, knew how to prioritise and report on client targets and metrics, and could properly optimise keywords for conversions.
Amy Bott, Head of Paid Search and Affiliates, said: "We're delighted with the way the team applied themselves to this Digital Academy test.
"All four members passed with flying colours – which shows the level of expertise we have here at ClickThrough Marketing.
"This wasn't particularly easy, and we'd deliberately devised means to test that the team not only know how to run our PPC services, but also that they understand why certain actions are necessary, and how to adapt if certain elements of a campaign are not proving successful.
"This kind of professional development ensures we're keeping our client's interests centre-stage by equipping our PPC heroes with the latest knowledge.
"We'd originally put it down to an odd quirk of fashion, but now it makes perfect sense that my PPC team usually wear their pants outside their trousers."
Talk To Us About Accelerating your Digital Performance
Related Articles
More articles you might be interested in: