Richard Chapman rounds up the latest in CRO advice, including the art of emotional persuasion, ways to improve your pricing page, and five rising digital technologies to look out for.
The Art of Emotional Persuasion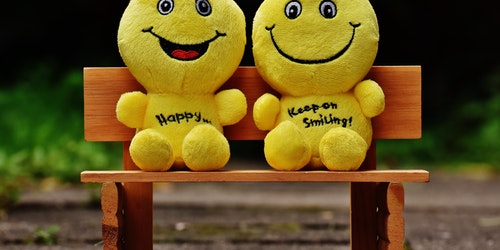 If you can get the hang of psychology, you'll have a better idea of how people make decisions. This contributes to the success of your conversion rates, because you'll be able to think like your customers and plan your strategies more effectively.
Shopify writer Shannelle Mullin says:
Many people think a logical argument with facts, figures and product specs is the best (and only) route. The truth is that the brain is quite emotional. A better understanding of how the brain makes decisions and how emotional persuasion works will help you improve conversion (and your bottom line).
The fact of the matter is, your customers are not as in control of their emotions or decisions as they like to think they are. Harness this knowledge and use it to your advantage.
10 Ways To Improve Pricing Pages
This month, we hear from Alex Lenox at Conversion Sciences.
If we consider the funnel points at which we lose customers, the pricing and checkout section is probably where the most damage occurs.
Lenox writes:
The people who arrive here are the most primed to purchase, and while re-targeting campaigns can help mitigate the damage, ultimately, we want to maximise the rate at which these warm prospects become immediate customers.
From money-back guarantees, social proof and recommended options to reducing analysis paralysis, Lenox covers 10 ways in which you can successfully optimise your pricing pages.
Google Tag Manager's Visibility Trigger
Do you assume "Page Views" directly link to "viewing" pages?
Google Tag Manager has introduced a way to stop people from falling into this trap. And cue the Element Visibility Trigger.
Digital Analytics blogger Simo Ahava says:
It's a very impressive trigger. Not only does it let you do some proper scroll tracking, but it also includes a feature that lets you track changes in the DOM. This has typically been quite difficult to track purely client-side, so having the feature natively in Google Tag Manager is very cool.
To summarise, this trigger is fired at the moment an element (that you have previously specified) appears in your browser's viewport.
5 Rising Digital Technologies To Look Out For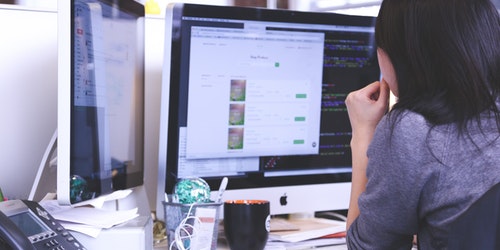 When it comes to providing an outstanding customer experience, digital commerce now plays a highly important role – covering customer relationships, revenue drivers and acquisition.
According to world-leading research firm Gartner, there are five digital commerce technologies that are breaking through as leaders for selling more products, interacting with customers on a more granular level and differentiating from competitors:
API-based digital performance
Augmented and virtual reality commerce
Conversational commerce
Thing commerce
Digital experience platforms (DXP)
All five of these technologies are ones to watch in the near future, particularly with regards to personalisation opportunities.
Thinking about how you can turn more of your website's visitors into paying customers? Contact our conversion optimisation experts for more advice on converting traffic into sales.