Tom Williams brings you the latest search engine optimisation news, including a new version of Google Search Console, changes to Search Analytics, movie tags in search, a new topics 'follow' button, and more.
New Google Search Console Beta Released
The new beta version of the Google Search Console has been released, Search Engine Roundtable has announced.
According to Barry Schwartz, the new design looks a lot like the new mobile friendly testing tool, which makes sense from a user continuity perspective.
Those with access to the beta can view it at: https://search.google.com/search-console/, although don't be surprised if this returns a 404 page.
See Search Engine Roundtable for screen shots of the new design.
Google Asks Searchers To Tag Movies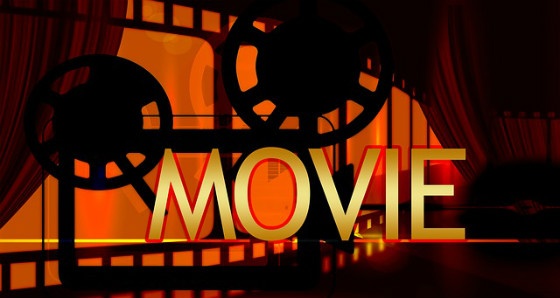 Google is asking searchers to tag the movies they search for as part of changes to its movie knowledge panels. Now, searchers are invited to tag movies with terms such as 'gripping' or 'tearjerker'.
It is unclear how these tags will be used, although it is surmised that such tags could power movie-related carousels for terms such as 'View more gripping movies' or 'View tearjerker movies'.
At present, this appears to be a limited test.
See The SEM Post for screen shots and more on this story.
Google Search Console Reporting Changes
Have you noticed changes in average impression data in Google Search Console? According to Google, this is not a bug but a new feature that has seen changes rolled out to some of the reporting metrics in the Search Analytics report.
The changes reportedly affect search results in lower positions, according to Search Engine Land.
Google updated its data anomalies page on 14 July 2017 to announce the change. It wrote:
An incremental improvement in Google's logging system now provides better accounting for results in lower positions. This change might cause increase in impressions, but also a decrease in average positions. This change only effects [sic] Search Console reporting, not your actual performance on Google Search.
See Search Engine Land for more on this story.
Gary Illyes Talks Featured Snippets, AMPs, RankBrain, Fred and More
Eric Enge reviews Danny Sullivan's catch up with Google's Gary Illyes at SMX Advanced. Read his summary for Gary's take on hot SEO topics, including:
Featured snippets
Accelerated mobile pages, mobile apps and progressive web apps
RankBrain
Ranking signals
HTTPS
The Fred update
See Search Engine Land for more.
Google Launches new Topics 'Follow' Button

Google has launched a new feature to give searchers the option to follow specific topics of interest. Following on from the introduction of the feed feature in December 2016, the new 'Follow' button appears when searching for topics such as movies, TV shows, sports teams, musicians and celebrities.
The development is all part of Google's personalisation advancements. It is expected that improved machine learning will enable Google to measure an individual's level of interest in various topics, which will factor into the volume of stories that are curated.
See Search Engine Journal for screen shots and more on this story.
More SEO News and Advice
Read last week's SEO News Roundup: Another Google Search Algorithm Update?
Improve the quality of your site with great quality content. Discover how our on-page content services can help improve your site's Quality Score. Contact us today.