Tom Williams brings you the latest search engine optimisation news, including another potential Google algorithm update, best practice advice on canonicals, new Google schema on image searches, and more.
Did Google Update Its Search Algorithm?
Did your rankings fluctuate on the weekend of 8-9 July? Barry Schwartz of Search Engine Roundtable believes there was another Google search algorithm update.
Visit the site to see graphs from various tools showing the changes and to read some of the webmaster chatter around this topic.
Self Referencing Canonicals Deemed Best Practice

When to use self referencing canonicals came up as a question during a recent Google Webmaster office hours discussion. According to the Google team, they recommend self referential canonicals because it makes it clear which page to index, or what the URL should be when it is indexed.
"Even if you have one page, sometimes there are different variations of the URL that can pull that page up. For example, with parameters in the end, perhaps with upper lower case or www and non-www, all of these things can be cleaned up with a rel=canonical tag."
Often, canonicals are used for www versus non-www, or http versus https, although 301 redirects can also be used.
See The SEM Post for more on this story.
Are Featured Snippets Being Spammed?

Barry Schwartz has reported on an example of a potential spam of a featured snippet when he searched for [school holidays]. His Google search showed a featured snippet, which included both the textual answer and an image. The image was an ad for €200 off a vacation package.
When Schwartz clicked on the image link it took him to a text heavy page on UK school holiday dates. The image ad sat in the middle. This led Schwartz to ponder if we will see an influx of attempts to spam the graphic used on featured snippets?
See Search Engine Roundtable for a screen shot of the featured snippet.
Hidden Content Still Ranks In Mobile-First World
Google has once again confirmed that content hidden in tabs is OK in its mobile-first world. Talking on a YouTube hangout, John Mueller said:
On the mobile version of the page it can be that you have these kind of tabs and folders and things like that, which we will still treat as normal content on the page even. Even if it is hidden on the initial view.
It seems that when the mobile first index does eventually roll out, content in tabs of hidden content will rank just as well as content in plain view.
See Search Engine Roundtable to view the YouTube video embeds.
New Google Schema For Mobile Image Search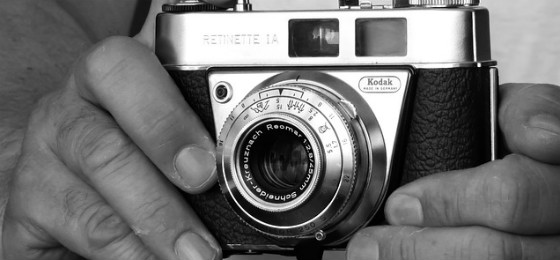 Earlier this year, Google was testing showing both videos and recipe content within image search results on mobile. It appears that this has now been deployed, thanks to new image schema.
Webmasters can now mark up video and recipe content to make it accessible in image search on mobile devices.
See Search Engine Land for screen shots and more on this story.
Whiteboard Friday – Canonical URLs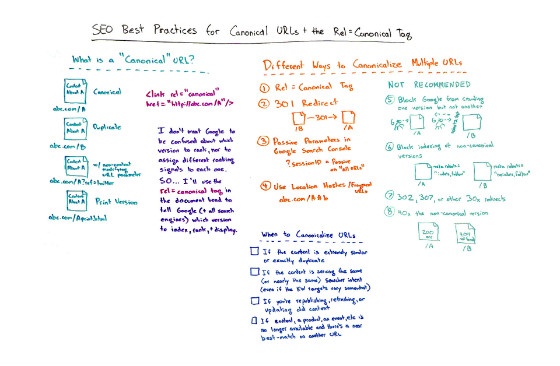 Last Friday, Rand Fishkin took to the whiteboard to discuss SEO best practices for canonical URLs and the rel=canonical tag.
In the video, Rand explains what the rel=canonical tag is and when and how to use it.
Watch the video.
More SEO News and Advice
Read last week's SEO News Roundup: Confusion Around Latest Google Update
Discover how our SEO audits can identify ways to technically optimise your site. Contact us today.