On Thursday 22nd November we hosted a Conversion Rate Optimisation training event, at the Hotel du Vin in Birmingham.
15 digital experts from a wide range of regional businesses attended, to learn more about applying specialist CRO techniques to their web strategies. Our hosts were:
Richard Chapman – Head of Analytics and Conversion
Alan Rowe – Director of Web Strategy
Rob Allen – Director of Client Growth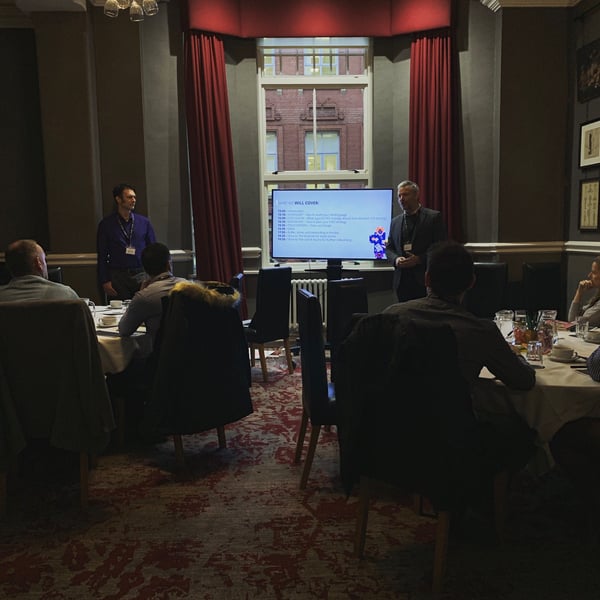 What did the session cover?
Why CRO should be invested in and absolutely NOT ignored!
What a successful CRO strategy should look like, from testing methodologies to strategy development
Data-Led Design (DLD) – our trademarked approach to website design with CRO strategy at the core
After running through the above points, it was time for a more interactive workshop session with the delegates.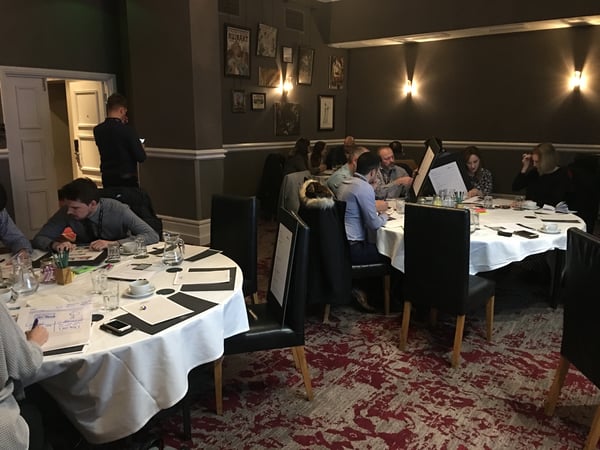 "Informative, friendly and relaxed environment"
- Jorden Guest, Marketing Manager, Fellows Auctioneers

"Excellent - some great tools on how we can review our website"
- Richard Tyler, Director, TYLER & TYLER
What did the workshops cover?
How to audit your landing page – covering principles from our 60-point checklist: Social Proof, FOMO (Fear Of Missing Out), Authority/Trust, and Conversion-centred Design
How to plan a successful CRO strategy
The delegates were then set practical tasks that were based on real-life examples, taken from a shortlist of websites from the businesses that they represented.
These tasks included implementing conversion techniques for improving landing pages through wireframe design, and the prioritisation of testing tasks using Kanban swim lanes.
The event concluded with an in-depth Q&A session and a buffet and networking drinks in the bar afterwards.
The event was a huge success and we received some very positive feedback from all attendees. Make sure you don't miss out on the next one.
If you'd like to find out more about the CRO services we offer, and get the low-down on our next training event, get in touch today.