SEO Specialist Joe Wheeler takes us on a journey around the latest SEO news and studies in our weekly SEO Round-up.
SEO NEWS: gOOGLE SUPPORTS NEW SCHEMA MARK-UP FOR EDUCATION SITES
With lots going on in the world of Google, continue reading to find out about new Schema mark-up for education sites, a bug that may be causing ranking issues, and types of content that will no longer be eligible to appear on Google Discover.
New Schema Mark-up for education sites from google
At the end of March, Google added support for two new structured data types for education websites.
These mark-up types will be visible on the SERP in the form of Practice Problem Rich Results and Math Solvers Rich Results.
Practice Problem Rich Results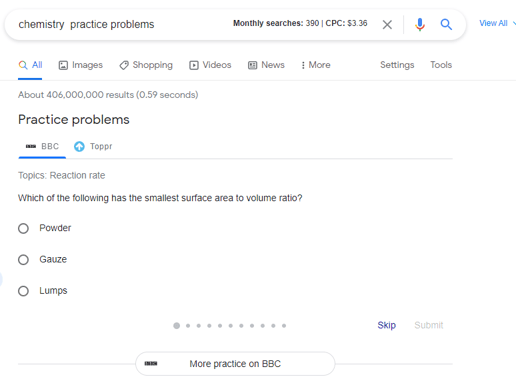 Students can tackle multiple choice questions in preparation for an exam or test in the SERP. As can be seen above, the SERP feature takes questions from multiple sources, in this case BBC and Toppr.
Math Solvers Rich Results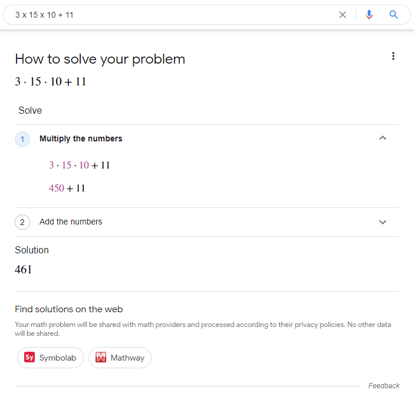 Not sure how to tackle a particular math equation? Type it into Google and you will get your answer, along with the step-by-step process of how it has been solved. In some cases, Google may not have an answer, but will be able to point you in the right direction - this is where the structured data comes in.
If your website allows people to submit a math equation for a step-by-step solution, you can implement this mark-up to appear in the "Find solutions on the web" section.
As well as this, Google have now also launched specific reports in Search Console for this type of structured data.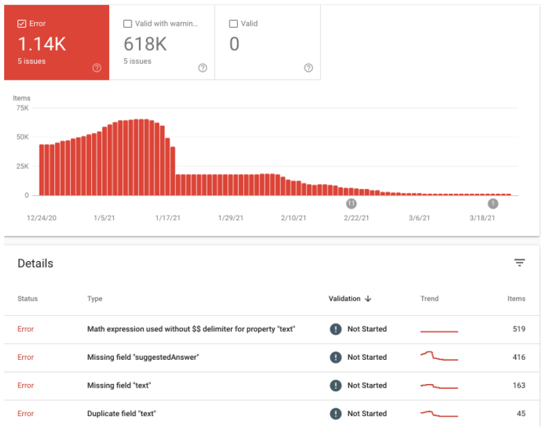 GOOGLE SOFT 404 DETECTION BUG COULD BE CAUSING RANKING ISSUES ON DESKTOP
Over the past few days, Google have been making some changes to the way they detect soft 404s. These changes may be causing some ranking issues for websites in Google Search.
In basic terms, a soft 404 is when a page returns a 200 code (meaning it's a live page) but Google thinks the page should return a 404 (page not found) status code.
This has been confirmed by Google's John Mueller as part of a video hangout, in which he said: "As far as I could tell from the information I have so far, is it's essentially a small change we made in the soft 404 detection and how that's picking things up in weird days".
This issue appears to only be affecting desktop rankings.
Changes to what google will feature in 'discover'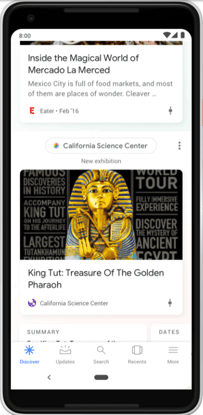 Being featured on Google Discover can bring a huge amount of traffic to your website, however, Google have announced a number of content formats that will no longer be featured on Discover.
The types of content that may no longer appear are:
Job applications
Petitions
Forms
Code repositories
Satirical content without any context
Google provided the following statement along with the update in the guidelines:
"To deliver a good user experience, Discover seeks to present content that's suitable for interest-based feeds, such as articles and videos, as well as filter out content that's not desired or that might confuse readers. For example, Discover might not recommend job applications, petitions, forms, code repositories, or satirical content without any context."
And that's all for this week's SEO news round-up. If you'd like to discuss anything mentioned in the update, please do get in touch.