It's been a while, but our SEO whizz Tom Williams is back with a juicy roundup of all the latest news stories from the world of SEO. Read more.
SEO News: Indexing issues for Google and Possible Featured Snippet Filters in Search Console
It's been a while since my last SEO roundup as I've been away holidaying in France – so apologies for that! However, I come to you today with a juicy roundup of all the latest SEO news. People within the SEO industry are anxiously awaiting another core update from Google as it's been a while, there may be a possible filter for featured snippets coming to Google Search Console soon and John Mueller highlights the fact that links from Wikipedia have no SEO value!
SEO's Wait for Another Core Update from Google
It's been nearly 4 months since the last core update to Google's algorithm, which was back on May 4th.
That's why many SEO's within the industry are waiting anxiously for Google to announce another core update to its algorithm. From looking at the past, there has been a core update announced every 3 or 4 months, so we must be getting close to another one!
There were signs of an update at the start of August, but this was unconfirmed and then we also had the indexing issues recently – however there is still no sign of another core update.
Looking at one of the tools that measures the level of fluctuations within the SERPs, we can see things have been fairly stable since the May update:
However, looking at another tool such as RankRanger, we can see that around 15th and 16th August, there was a heightened level of activity:
Many SEO's were complaining about ranking drops but then within a day, these had returned to normal positions, so maybe this was glitch?
Well, we know one thing for sure, it's only a matter of time until we see the next update!
Google Search Bug Caused Indexing Issues
During the last year, there have been various indexing issues within Google's search results…and here we have another one!
On Monday 10th August, many SEO's started to see major ranking changes which made them think it could be a core update. But no, it was actually a bug.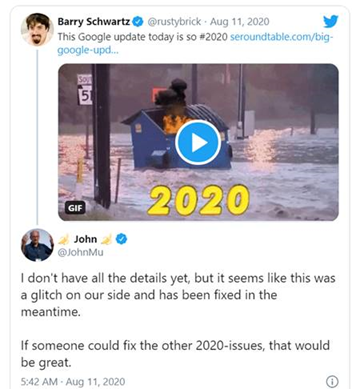 Google later provided further information to say that it was related to an issue with its "indexing systems":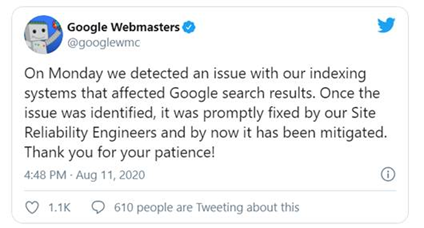 This is not the first time this has happened and it's highly unlikely to be the last time either, because the indexing systems are a complex beast as Garry Illyes from Google explained in further tweets: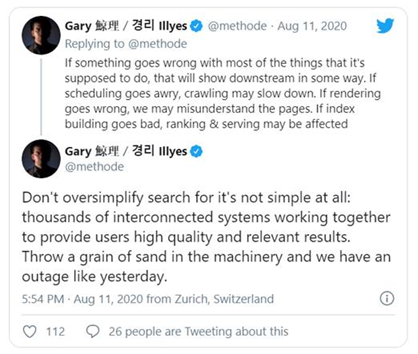 Featured Snippet Filter to be Added to Google Search Console?
It wasn't too long ago that Google said we shouldn't expect to see a filter for featured snippets added to Search Console.
However, shortly after many people started to see featured snippet parameters within the 'Performance' report: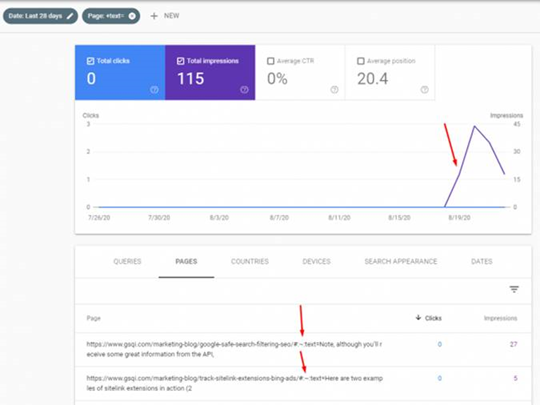 These parameters only appear when a featured snippet has the 'highlight text and scroll down' feature – something we covered in a previous roundup.
But if this parameter can be found on all of your featured snippets, you should be able to filter by this in order to see performance of just your featured snippets.
Based on this, it may be easier for Google to add a filter like this so we may see this introduced at some point in the future. Something to keep an eye on for sure!
Backlinks from Wikipedia Have No SEO Value
According to John Mueller (Webmaster Trends Analyst at Google), Wikipedia links have no SEO value whatsoever and "will do nothing for your site".
For me and many others, this wasn't really a surprising announcement by John. Back in 2007, Wikipedia NoFollowed all external links in an attempt to reduce spam on the site.
And John went on to say, "don't waste your own time or the Wikipedia editors' time either".
Interestingly, though, back in 2018 someone found a DuckDuckGo help document that quoted the following:
"Nevertheless, the best way to get good rankings (in pretty much all search engines) is to get links from high quality sites like Wikipedia."
This help document is no longer live or has been moved to another location as I can't access it.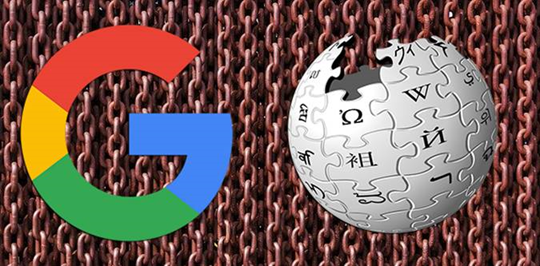 And that brings us to the end of this week's SEO news! I will be back next week to deliver another round of top stories from the world of SEO. In the meantime, feel free to tweet me @tommy_iv with any thoughts you have on what I've discussed in this blog post.
Wondering how our SEO services could benefit your business? Get in touch with our experts today to find out more.