Lisa Coghlan brings you all the latest social media marketing news from the past seven days, including Instagram's new Partner Program, Pinterest introduces visual search tool, Facebook Live now open to subscribers, and LinkedIn hits 400 million members mark.
Instagram Partner Program Unveiled
Instagram has launched its own Partner Program, with which companies have been honoured for their exceptional marketing results on the platform.
Companies that have been honoured for their work on successful Instagram campaigns fall into one of the three following categories: Ad tech, Community Management, Content Marketing.
The Instagram blog explained more:
Instagram Partners help solve a wide variety of business challenges—whether it's driving more installs for a new mobile gaming app, or driving in-store foot-traffic during the holidays. We have partners available to help drive both brand and performance objectives across a wide range of businesses.
Similarities to Facebook's Marketing Partner Platform have already been noted by those in the industry.
Pinterest Launches Visual Search Tool
When you don't know how to describe an item or product that you've found on Pinterest a new search tool will now enable you to search by image. All you have to do is tap the search tool button, then select the part of the pin you wish to search for. Then Pinterest will show you pins based on your visual search… magic!
"When you spot something in a Pin that you want to learn more about, tap the search tool in the corner. Then select the part of the Pin you're interested in, and we'll show you Pins just like it. You can even filter your visual search results by topic so you find exactly what you're looking for," wrote Kevin Jung, Pinterest engineering manager, on the blog.
Facebook Live Adds Subscribe Option
Facebook has now added a subscribe button to its Facebook Live video streaming feature. This means that users can now click the subscribe button while using the live feature.
Once users click the subscribe button they will then receive notifications from journalists, celebrities and other public figures as and when they use the live feature, so users are informed immediately when their favourite public figures are streaming live videos.
The new service, launched in August 2015, now has thousands of public figures sharing live videos to millions of fans.
LinkedIn Network Tops 400 Million
LinkedIn's member network has now grown to 400 million members worldwide, with a vision to create economic opportunity for the 3.3 billion global workforce.
LinkedIn has announced it will also be publishing an economic graph which will map the global economy and identify connections between people and jobs, companies, skills, schools and knowledge.
Facebook Experiments with Facial Recognition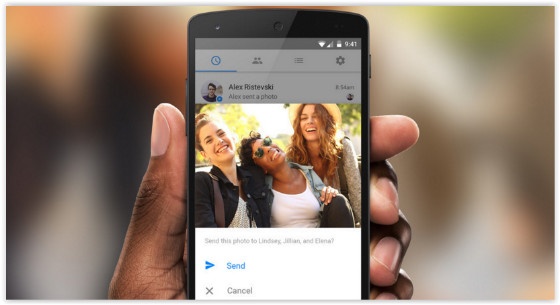 Facebook has started testing facial recognition, using photos in your camera roll to find photos of your Facebook friends. This new feature is being tested in Messenger and is called 'Photo Magic'.
It's intended to make it easier to share photos with your friends by recognising who is in the photo you want to share and offering a suggestion of which friends you could send it to, based on which friends' faces have been recognised in the photo.
The feature is being tested in Australia this week.
More Social Media Marketing News and Advice
Read last week's social media news roundup: Twitter Shares The Love
Get your content plan ready for 2016 with our Best Practice Guide to Content Ideation. Download your free copy today and learn from the experts.