The AIA life insurance group recently asked ClickThrough's CEO to deliver best-practice content marketing, social media, PPC and SEO training in Singapore. Here's our travel report…
Phil Robinson, our founder and CEO, recently returned from a jaunt to Asia. But despite his 'I've-just-been-on-holiday' grin and his armfuls of souvenirs, his trip was decidedly business related.
Phil was asked by AIA – a leading pan-Asian life insurance group – to deliver a one-day digital marketing course to upskill its marketing teams across Asia.
So one plane ticket to Singapore later, Phil was putting his 19 years of digital marketing experience to good use, presenting an in-depth training session covering all aspects of digital marketing in 2014.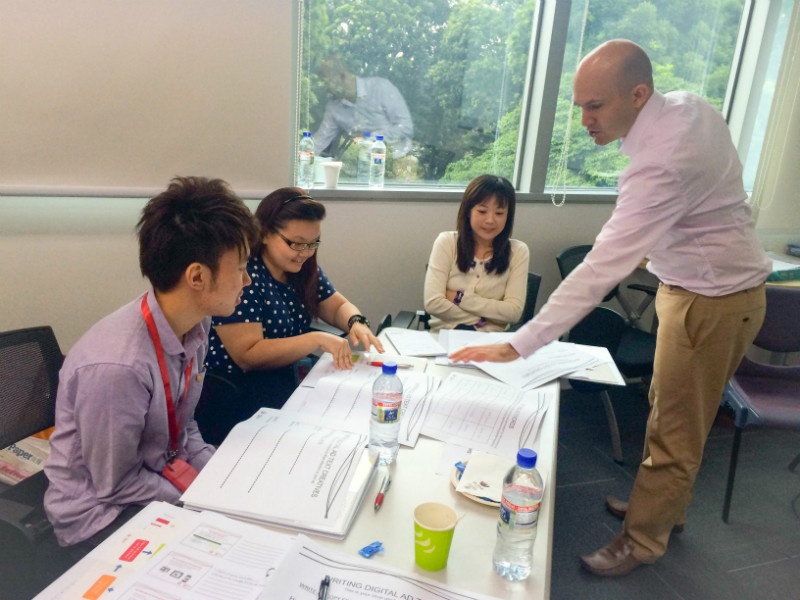 Attendees learnt best-practice tips and techniques for paid search, SEO, content marketing, mobile marketing and social media marketing.
Phil also left time to run hands-on break out workshop sessions on keyword research, creating a paid search campaign, landing page development, and writing smart digital marketing objectives.
Needless to say, the attendees enjoyed the sessions and had some great feedback for Phil:
100% agreed or strongly agreed that they would be 'more effective in their role' after the course.
92% agreed or strongly agreed that the course 'met expectations'
Students provided excellent feedback across all four key measures, with no weak scores.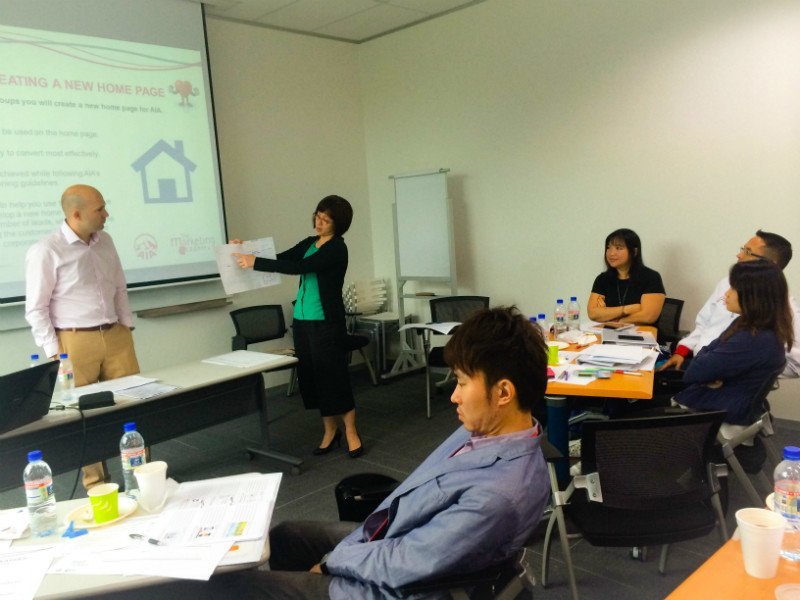 Lucy Payne-Waldron, AIA's associate director – group marketing, said the one-day course was such a success that they are preparing to roll out further training for Hong Kong and Malaysia.
She commented: "On behalf of the Academy working group I wanted to say a huge well done and thank you for your hard work, input and support to the Digital Course of the AIA Marketing Academy.
"As you will have seen on the day the response from the attendees was excellent with high engagement."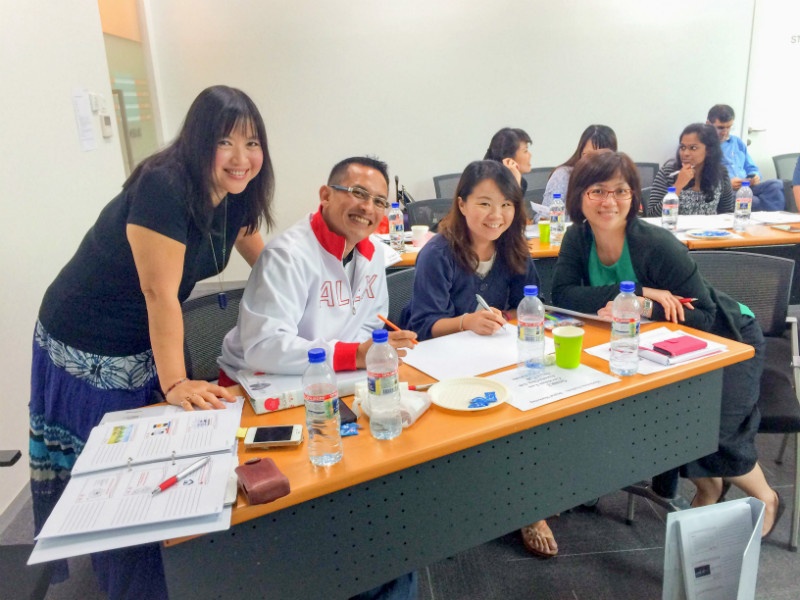 Phil also had a few words of thanks for the team at AIA, saying: "Training the marketing team at AIA Singapore was a hugely enjoyable experience. They're a great bunch of very smart people who share a passion for learning about digital marketing.
"As well as being keen learners, they're always looking to improve the way AIA engages and interacts with its customers in Singapore".
Digital marketing training done and dusted, Phil set off to tick another item off his 'to-do' list – a two mile trek of the Great Wall of China.
[HOLIDAY SNAP ALERT]
Want to learn how to promote your business online with a digital marketing crash course? Need to upskill your teams with some in-depth PPC or SEO training? We provide bespoke training for all aspects of digital marketing.
For more information, get in touch by email, or call us on +44 (0)1543 412 459!