Good news for Spanish marketers – Google News seems to live on in Spain, despite its apparent closure last week. Tom Williams has the details, plus more prime news stories from the world of SEO.
Franken-news: Google News Still Alive in Spain, Mostly
Last Tuesday, Google pulled its News service for Spanish users, after a tough new copyright law forced it to shut its doors or pay hefty levies to Spanish publishers.
Visitors to the Google News homepage in Spain were (and are) greeted with a pained message from Google lamenting the loss of the service:
However, the service is apparently still being delivered to users in the form of 'In the news'-style results in web search…
And through direct searches when users click on the 'Noticias' (News) link from Google.es:
Despite claims from Google that it would pull Spanish publishers from the service, some of these results come from well-known Spanish newspapers like El Mundo and El Periodico.
So what's the deal? As Danny Sullivan at Search Engine Land points out, the only obvious difference between the Spanish service and international News services is that users can no longer browse stories by topic.
As Sullivan asks:
Is this still 'Google News' living on or merely the highlighting of news stories relevant to a topical query? Google would probably argue the latter. However, we may start to see a debate about whether the new Spanish "anti-piracy" law would apply to these results as well."
Indeed, it would seem that Spanish publishers are doing everything they can to wrestle some money out of Google, so it would be surprising if they let this one lie.
On Friday December 12, The Spain Report revealed that the Spanish newspaper association, AEDE, wants authorities to force Google to keep News open for users in Spain – thus forcing it to pay the copyright tax.
However, Google is staying steadfast in its response, at least for now. Greg Sterling reports that Google will still index news publisher content in its main search results, and in response to queries from Search Engine Land, the search giant confirmed its organic News snippets and News search will remain in Spain.
Freebase, Google's Knowledge Graph Fact Repository, to Close
Freebase, the ambitious, open-source facts repository that helps feed Google's Knowledge Graph, is to shut its doors in 2015.

Freebase was launched by Google in 2007 to store a treasure trove of facts in a structured data format – making it easy for its Knowledge Graph to retrieve and display information accurately in response to search queries.
A bit like Wikipedia then? Well, yes. But Wikipedia as written for machines, not people. The prose format of Wikipedia makes it difficult for search engines and other information providers to retrieve information accurately.
Wikidata, Wikipedia's own structured data knowledge base, launched in 2012. And Freebase openly admits that Wikipedia's platform would be more suited to achieving its aim of becoming "a comprehensive open database of common knowledge that anyone can use".
So they're making the switch. From Freebase's Google+ post announcing the closure:
When we publicly launched Freebase back in 2007, we thought of it as a 'Wikipedia for structured data.' So it shouldn't be surprising that we've been closely watching the Wikimedia Foundation's project Wikidata since it launched about two years ago."

"[…] They're growing fast, have an active community, and are better-suited to lead an open collaborative knowledge base."
Freebase plans to retire its website and APIs by June 30, 2015, and switch everything over to Wikidata.
What does this mean for SEO? Well, as Barry Schwartz at Search Engine Land points out, the closure may make it more difficult for people to influence Knowledge Graph results. Or not.
We'll have to wait and see.
Image Thumbnails in Google Mobile Search?
Google tests new search features all the time. Some of them are lucky enough to get rolled out for real, but many more go to the big search graveyard in the sky.
A recent test was spotted by a Search Engine Land reader – image thumbnails next to organic results in mobile search.
As Barry Schwartz points out in his Search Engine Land article, this is a bit of an odd one from Google. It seems strange to put bandwidth-heavy image thumbnails in mobile search, as speed is of the essence when searching on smartphone and tablets. It's especially weird when you consider how much Google has been harping on about mobile user experience recently.
We have to agree with Schwartz when he writes "it would […] surprise me to see Google decide to release this more widely."
Nest and Google Now Integration – a Bit 2001: A Space Odyssey?
Not really SEO news this, but we couldn't resist the inevitable references to HAL 9000, the sentient computer in Stanley Kubrick's 2001: A Space Odyssey.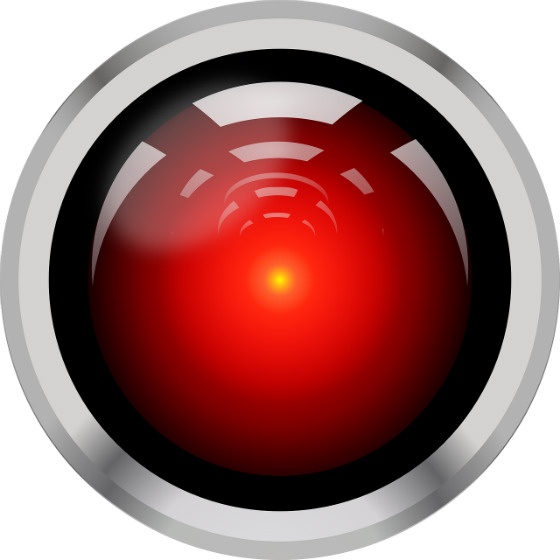 As Search Engine Land reports, Google has launched integration between Google Now and the Nest intelligent thermostat, a property it acquired at the start of this year.
Users can now ask Nest to warm or cool their home based on their behaviour – for example, by cutting the heat when they leave for work, but ensuring their home is comfortably warm when they return.
Nest can also be controlled directly through voice search.
Is this more evidence of the Internet of Things becoming reality, or the dawn of the robot uprising? Probably the former, although we'd advise you not to upset your Nest...
Android on the Go: Google to Fit Cars With Android Technology
The Telegraph reports that Google is planning to build its Android operating system directly into cars.
Sound familiar? The search giant has already developed Android Auto, which will allow drivers to stream music, use apps and access maps – but it requires a smartphone to be plugged in to a compatible vehicle.
Android Auto will debut in vehicles next year. But Google's next version, which will be integrated directly into the vehicle without requiring a smartphone, seems to be underway already.
This new system, dubbed Android M, is functionally similar to Android Auto in that it will present apps on the car's built-in screen. However, Android Auto simply 'projects' its app onto the car's screen – Android M will be built-in to the car and thus will not require this smartphone link.
Is the future of SEO going to rely on optimisation for desktop, mobile and car? To be honest, that would drive us up the wall. (Sorry.)
More SEO News and Views
Read last week's SEO roundup – The Rise of the Infinite Penguin
Download your FREE link audit and removal guide, with top tips on Google penalty recovery from our SEO experts.