Keep on top of the latest social media marketing news with Amy Dugmore. This week, Pinterest aims for the male market, Facebook shares its mobile success, and Snapchat goes against the grain of social media…
Pinterest Smartens Up its Guided Search for Gender-Relevant Searches
Pinterest has made improvements to its Guided Search feature to help return results based on the user's gender.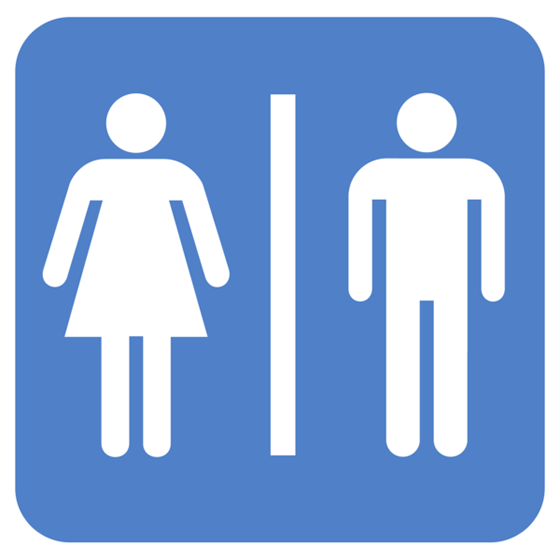 Search results will now correspond to a user's preferred gender (as selected in settings), showing images that other users of the same gender have pinned.
Pei Yin, writing on the Pinterest blog, explained:
…Say you're looking for a new watch. Before when you searched Pinterest for 'watches,' your results would include mostly women's timepieces. But now, men will see Pins and guides inspired by what other guys have Pinned, and everybody's results should feel a lot closer to what they're looking for."
Pinterest has long been pigeon-holed as a social network for women, and the stats seem to back up the assumptions. SocialTimes (quoting a Pew report) writes that 42% of online women in the US are on Pinterest, compared to just 13% of men.
Pinterest is keen to broaden its appeal (and advertising reach) to men, so we expect to see many more improvements in its gender targeting capabilities.
As for assumptions that Pinterest is for women, The Wall Street Journal quotes Pinterest marketing boss David Rubin as saying:
We're really trying to unpack and understand that so we can communicate to [men] that Pinterest is absolutely for you."
Facebook Now Has 526 Million Mobile-Only Users
Facebook has revealed that more than half a billion active users eschew the social network's desktop website entirely, and log on exclusively through mobile devices.
As a result, its mobile ad revenue is through the roof, with mobile accounting for 69% of its $3.59 billion advertising earnings. That works out at about $2.48 billion – a 53% improvement on last year.
Facebook revealed the Q4 2014 figures in an earnings presentation on Wednesday, Time reports.
As Time points out, Facebook has been hard at work to improve its mobile advertising. In October, it launched its Audience Network, an advertising network that allows advertisers to display ads in apps other than Facebook.
Other interesting revelations from the presentation:
Mobile-only Facebook users are up 78% year-on-year.
Facebook has 1.19 billion monthly active users on mobile.
Q4 2014 is the first quarter Facebook made more than $2 billion in mobile advertising revenue.
Snapchat's New Discover Feature: "This is Not Social Media"
Image-based messaging platform Snapchat has launched a new content curation feature dubbed Discover, and claims boldly: "This is not social media."
Discover is delivered in 'editions', which focus on editorial video content, and are curated by publishers like Yahoo! News, Cosmopolitan, Vice, Food Network and National Geographic.
As for its 'anti-social media' stance, Snapchat explained its vision in a blog post:
Social media companies tell us what to read based on what's most recent or most popular. We see it differently. We count on editors and artists, not clicks and shares, to determine what's important.

"Discover is different because it has been built for creatives. All too often, artists are forced to accommodate new technologies in order to distribute their work. This time we built the technology to serve the art: each edition includes full-screen photos and videos, awesome long-form layouts and gorgeous advertising."
It's interesting that Snapchat is distancing itself from social media. This editorial approach to content discovery may mean Snapchat is aiming to position itself in a similar category to content/social platforms such as Medium and Buzzfeed.
Twitter Launches Facebook-Like Group Direct Messages
Is Twitter Facebook-ifying itself? That was certainly the opinion of some commenters after the launch of the algorithmically generated 'While You Were Away' feature last week.
Now, it seems, they may have even more to grumble about, with the launch of a Facebook-like group messaging feature.
The update has extended private messaging on Twitter from a simple, one-on-one format to group messaging that can include up to 20 users.
New! Use Direct Messages to speak privately with a group of up to 20 people. Share Tweets, show emoji & be yourself. https://t.co/8giGhC6OO0

— Twitter (@twitter) January 27, 2015
From the announcement blog post:
Private conversations on Twitter are a great complement to the largely public experience on the platform.

"You might prefer to read (or watch) Tweets but converse about them privately. You might want to continue a public conversation privately with a smaller group, or start one based on a Tweet you saw. Many of you use Direct Messages to reach the people and brands you're only connected to on Twitter.

"Whatever the case may be, the ability to converse privately with groups gives you more options for how and with whom you communicate on Twitter."
Users don't have to follow each other to be included in a private messaging group.
The microblogging network also announced a new mobile video capture feature, which lets users "seamlessly capture, edit and share videos right from the Twitter app."
The camera will have in-line editing capabilities, and will allow users to share videos of up to 30 seconds in length.
Both features will be rolling out over the coming weeks.
Pinterest Promoted Pins Now Appear in Home Feeds
For all its charms, Pinterest is inarguably late to the game when it comes to paid promotion. Its Promoted Pins product was launched officially on New Year's Day, and only to US advertisers.

Twitter and Facebook, meanwhile, have offered paid promotion tools for years.
Unsurprisingly, Pinterest is keen to play catch-up – on Tuesday, the social platform announced it was experimenting with new ad placements, including placing Promoted Pins in users' home feeds.
Pinterest is also keen for its Promoted Pins not to impinge on users' experiences with the network, devoting two lengthy paragraphs in its announcement post to explaining why.
Product manager Annie Ta wrote: "…We want to make sure you're always welcomed with Pins that are beautiful, relevant and tasteful – and that includes Promoted Pins," and was careful to point out that "…if you don't like a Promoted Pin, you can always hide it from your feed and tell us why you didn't like it."
More Social Media News and Views
Read last week's social media marketing news roundup: Hoaxers Beware – Facebook is Getting Tough
Download your free content marketing planning guide, with a downloadable social media/content calendar.