In this week's DPM update, Ed takes us through the latest changes within the DPM and social world. This includes new exciting changes to TikTok and Facebook.
THE DPM UPDATE: TIKTOK'S NEW BRAND LIFT STUDY AND FACEBOOK'S BULLETIN
Welcome to this week's DPM update! That time of the week where the DPM masters of the universe are on hand to discuss all the news and updates of the past week!
Now here is an interesting fact to start you off. Armadillo shells are bulletproof! A man once shot an Armadillo shell, the bullet bounced off the shell and hit him in the jaw. He was then hospitalised!
Within the world of DPM there has been some interesting changes with the world's biggest social media brands. Read on to find out more.
Tiktok brand lift study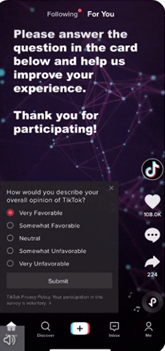 The TikTok Brand Lift Study is a first-person measurement solution for advertisers. It helps to empower advertisers by providing data to shift, improve and segment towards impactful campaigns. It is an immersive, in-feed polling experience, with music and motion graphics.
It can be utilised to apply rigid experimentation to measure the performance of their campaigns. Allowing better analysis around awareness, attitude, favourability, and intent.
Facebook launches new beta test of a newsletter platform called Bulletin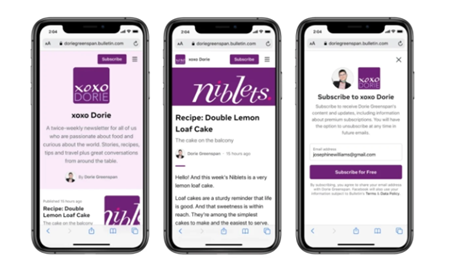 It is going to be a place for writers and podcasters to publish content and build a subscriber base. It is currently in development and being used by a small select number of writers. Creators own the rights to the content (which they produce) and the subscriber lists. Bulletin will be on a separate site, but it will appear on user's Facebook News Feeds and within the Facebook News sections.
Facebook tests new reels and rooms UI, integrated into the Facebook Stories panel
To stay competitive against TikTok, Facebook have added new Reels Clips Display directly into the Facebook App. They are testing a new display option at the top of the feed stories panel which gives users an option to see alternative feed display of either stories, Instagram reels clips, or in-progress videos and audio rooms. It is looking to be used to boost awareness around Facebook's new audio rooms but mainly it will increase exposure for Instagram reels.
That's all for our latest DPM weekly update! Join us next time for the latest in paid media.
Want Ed and the team to work on your advertising campaigns? Get in touch.